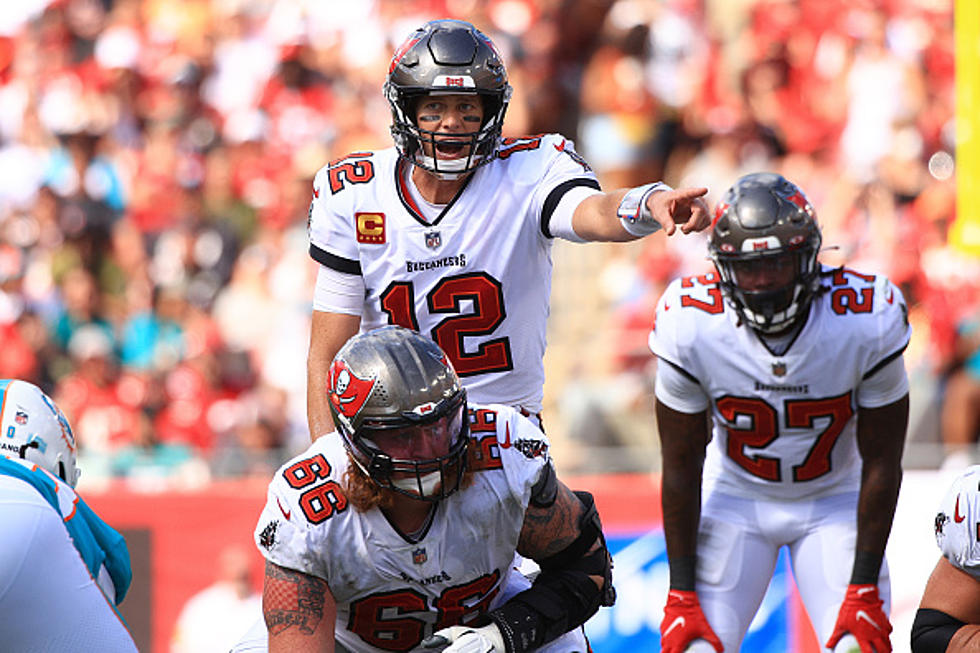 Tom Brady Doesn't Like a Center with a Sweaty Butt
Getty Images
Quarterbacks throughout the nation are telling their centers to "dry their a...butts." Yup, because if that's the way the Greatest Of All Time does it, then that's how they should be. Centers need dry butts. Well, that's how Tom Brady feels and he is adamant about it. It makes sense that a quarterback would go to great lengths to keep his hands dry.
According to an article by Larry Gettlen of the New York Post, based on a new book by Lars Anderson, when Tom Brady arrived in Tampa to begin his late-career drive toward winning Super Bowl 55, he called every one of his new Buccaneers teammates right away, knowing they had limited time to form an essential bond.In the process, he had one crucial question for Ryan Jensen, the team's starting center: can you please dry off your butt?"
"Brady has long detested it when his center has a sweat-soaked behind…because it moistens his hands and increases the chances of an errant pass," the NY Post writer quoted Lars Anderson from his new book, "A Season in the Sun: The Inside Story of Bruce Arians, Tom Brady, and the Making of a Champion," the story of the Tampa Bay Buccaneers' Super Bowl-winning 2020-21 season (William Morrow)" No one is surprised that someone as successful as Tom Brady would be extremely particular about every detail. It's just funny that it's a sweaty butt that gets his goat...
I laughed thinking about how the conversation between he and his centers. Gettlen quoted Brady from the book, "We're gonna shove a towel down your a– and put powder everywhere," the legendary QB told his new teammate. Such was the respect the Bucs had for their new field general that "for the entire season, Jensen would be seen on Sundays with little puffs of white emanating from his backside." Cooperation and attention to detail are how you win championships! And, as one local basement repair company used to say, "a dry crack is a happy crack."
Answers to 25 common COVID-19 vaccine questions
Vaccinations for COVID-19 began being administered in the U.S. on Dec. 14, 2020. The quick rollout came a little more than a year after the virus was first identified in November 2019. The impressive speed with which vaccines were developed has also left a lot of people with a lot of questions. The questions range from the practical—how will I get vaccinated?—to the scientific—how do these vaccines even work?
Keep reading to discover answers to 25 common COVID-19 vaccine questions.