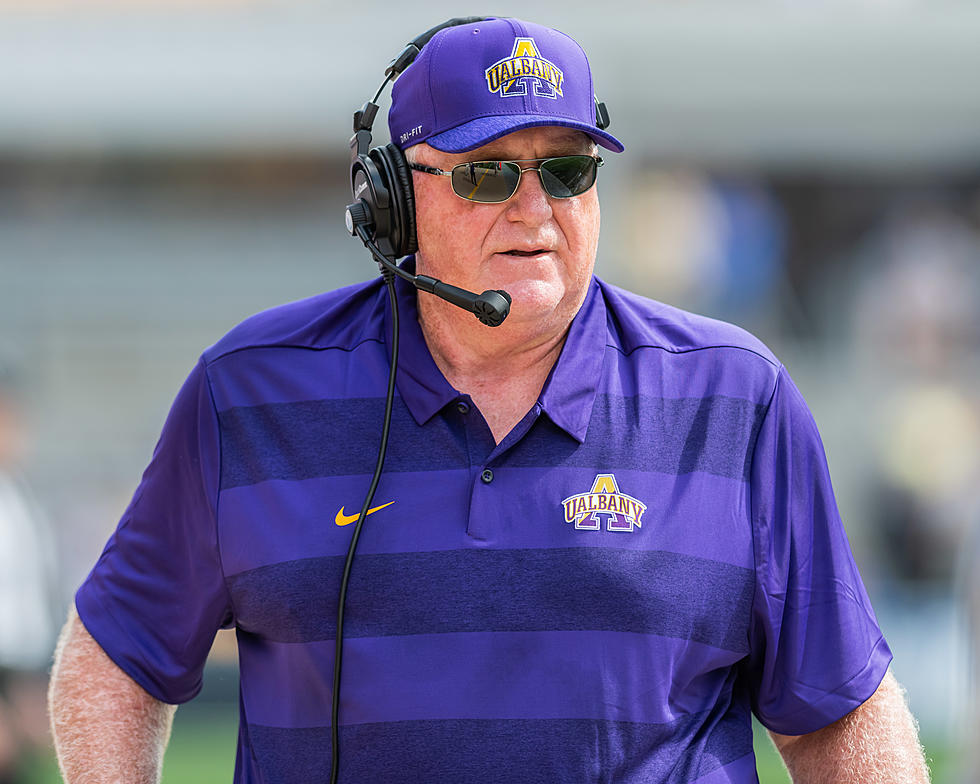 UAlbany Football Season Update From Coach Gattuso [AUDIO]
Photo - Bill Ziskin
The 2020 CAA University of Albany Great Danes Football season was one of many victims of the COVID-19 pandemic. In an attempt to salvage the season a plan to postpone play until Spring of 2021 was put into place. As you know just because you schedule something does not guarantee it'll happen especially while there's a worldwide pandemic taking place. So now that kickoff is less than 36 days away are we any closer to knowing for sure there will in fact be a season? UAlbany Football head coach Greg Gattuso joined Levack and Charlie to share the latest.
The cold of a February day here in the Capital Region is going to present a challenge to UAlbany football they've never had but Gattuso puts a positive spin on the weather. "Normally we start warm and get cold so it'll be nice to start cold and get warm" Gattuso said. Coach Gattuso and his players are forced to keep that positive mindset in these odd and uncertain times so they're all ready to play come March.
Hopefully there will be the ability to have fans in the stands at Casey Stadium for the home opener on March 20th when the Great Danes host Rhode Island. Listen to Coach Greg Gattuso's full interview below.
Enter your number to get our free mobile app
KEEP LOOKING: See What 50 of America's Most 'Pupular' Dog Breeds Look Like as Puppies