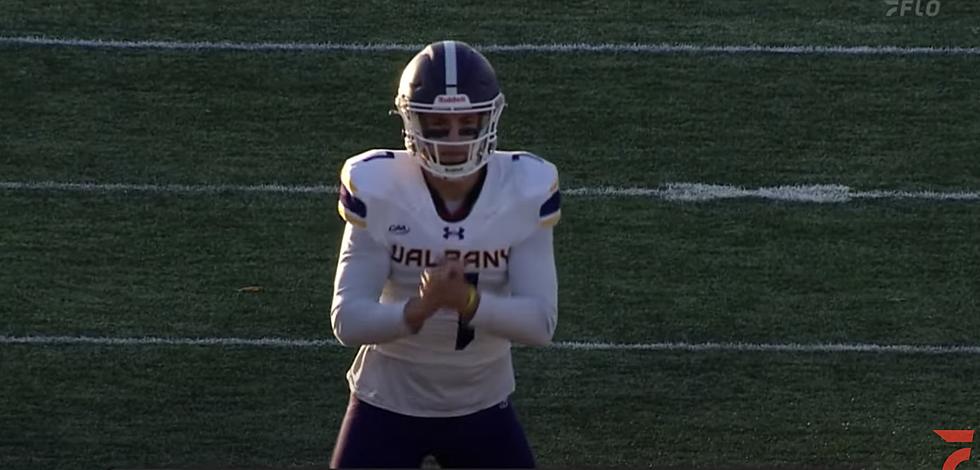 Will The UAlbany Football Team Win In The CAA Playoffs?
FloSports YouTube.com
 The UAlbany football team capped off a great regular season by winning 41-0 vs Monmouth and ending the regular season a perfect 5-0 overall.  They now will have a first round bye and host an FCS playoff game on Saturday December 2nd at 12 noon.  Nobody deserves a good season like this more than their head coach Greg Gattuso.  He is such a good guy and head coach and represents the program and university so well.  Below is my quick take on this as seen in the Times Union:
UAlbany gets rewarded for having a great season when they earned a No.5 seed and a first round bye in the FCS playoffs. The Great Danes are dangerous because they are very good on both sides of the ball, but their defense is big reason why they won their first ever CAA Championship. The Great Danes went from a below average defense last season to an elite defense this season. Quarterback Reece Poffenbarger and the UAlbany offense is also clicking on all cylinders and a week off allows the Great Danes to heal up before hosting a game December 2nd. Casey Stadium UAlbany will be a tough out.
The Great Danes will get the winner of either Richmond or North Carolina Central.  Richmond is over course in the CAA but UAlbany did not play them this season.  Led by quarterback Reese Poffenbarger and linebacker Dylan Kelly, they are poised for a deep run in the playoffs and can add to an already special and historic season.
SUNY Albany Has Awarded This Much in Scholarship Money Since 2009
Students from the Capital Region and beyond attend SUNY Albany each year, and here is how much money the school has awarded in scholarships to new students since 2009.
Gallery Credit: Dan Bahl
The Amount of Crime Reported in Albany Every Year Since 1996
New York State's Crime Index breaks down crime statistics by county, and this is how many crimes have been reported to Albany's City PD since the year 1996.
Gallery Credit: Dan Bahl