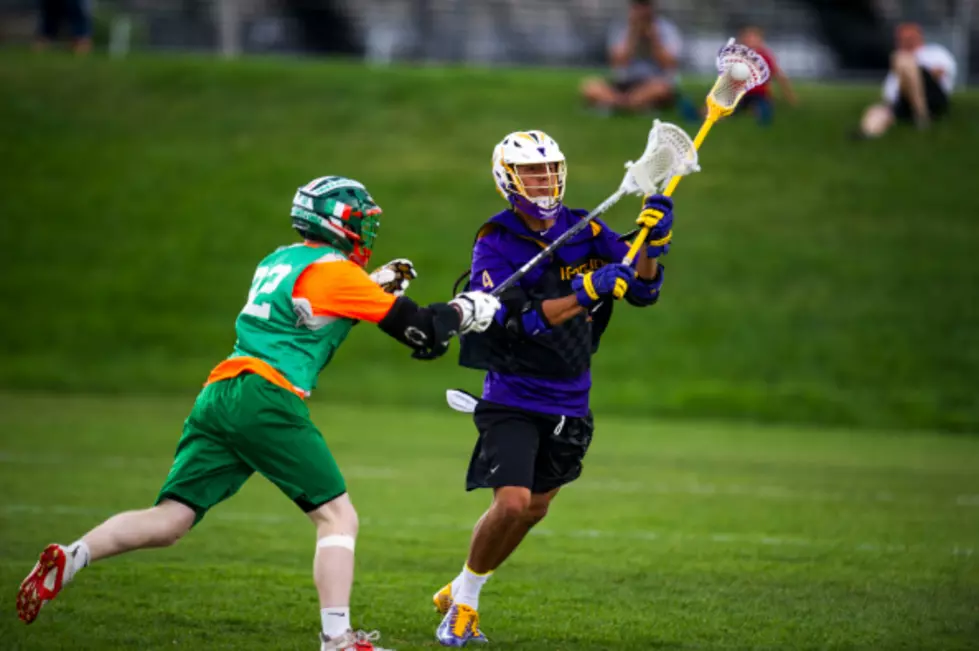 UAlbany Lax is Preseason No. 12
Lyle Thompson had 17 goals in the tournament (Getty Images).
After advancing to the NCAA quarterfinal and having three of its players become household names a year ago, the UAlbany men's lacrosse team is ranked No. 12 in the United States Intercollegiate Lacrosse Association (USILA) preseason poll.
It's the second straight year that the Danes are ranked in the top 12 and the Purple and Gold figure to be very strong again this season, even with the graduations of Miles and Ty Thompson.
Lyle Thompson, the co-winner of the Tewaaraton Award a season ago, returns for his final season in a Dane uniform.
UAlbany is the third New York team in the poll, behind No. 4 Syracuse and No. 10 Cornell.
The Danes open up their season at Drexel on Feb. 21st.