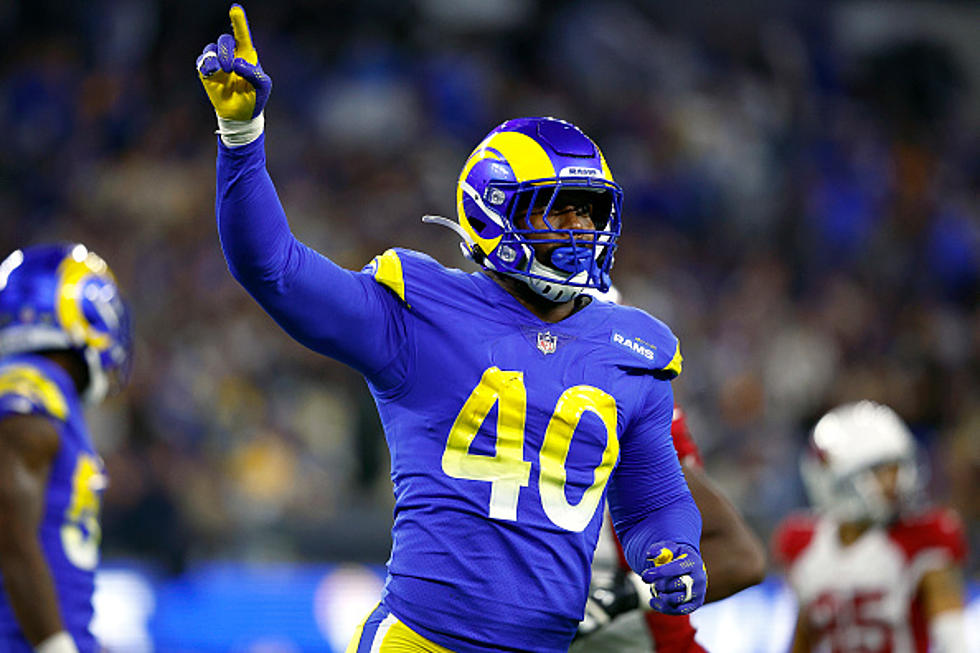 Patriots Player Is Upset That Von Miller Signed With the Bills
Getty Images
Wednesday was such a roller coaster of emotions with the Buffalo Bills and free agency.
The Bills started out Wednesday afternoon learning that free agent running back, J.D. McKissic, who had agreed to a contract with the Bills on Tuesday, decided to go back to Washington when it came time to officially sign the contract.
McKissic would have been nice but he's not a game-changer on offense or defense. Bills fans still didn't feel good after news of McKissic changing his mind broke. That sadness was short-lived.
The Bills announced they signed star edge rusher Von Miller to a 6-year $120 million contract. It was the huge splash Bills fans were hoping for.
Miller is 32 and still has plenty of gas left in the tank. He's coming off another Super Bowl championship with the Los Angeles Rams, after winning a Super Bowl in 2015 with the Denver Broncos.
Miller could be the first player in NFL history to win a Super Bowl with three different teams if the Bills can do so.
The news made shockwaves around the NFL, including the AFC East.
New England Patriots edge rusher Matthew Judon tweeted out a very frustrated gif about the news of Miller going to Buffalo…
You LOVE to see it. Judon was a big free agent pickup for New England in 2021 and now the Bills add the biggest missing piece to their roster, a dominant edge rusher. It's really the only thing they glaringly needed.
The Bills also signed tight end, O.J. Howard to a one-year contract.
Brandon Beane, take a bow.
A History Of The Buffalo Bills Vs New England
The battle for the AFC East will go down on Monday Night. Take a look back at these two rivals.
Predicting The Buffalo Bills 2022 Schedule
Here's a very early guess on what the 2022 Buffalo Bills schedule will look like.
LOOK: Here are the pets banned in each state
Because the regulation of exotic animals is left to states, some organizations, including The Humane Society of the United States, advocate for federal, standardized legislation that would ban owning large cats, bears, primates, and large poisonous snakes as pets.
Read on to see which pets are banned in your home state, as well as across the nation.