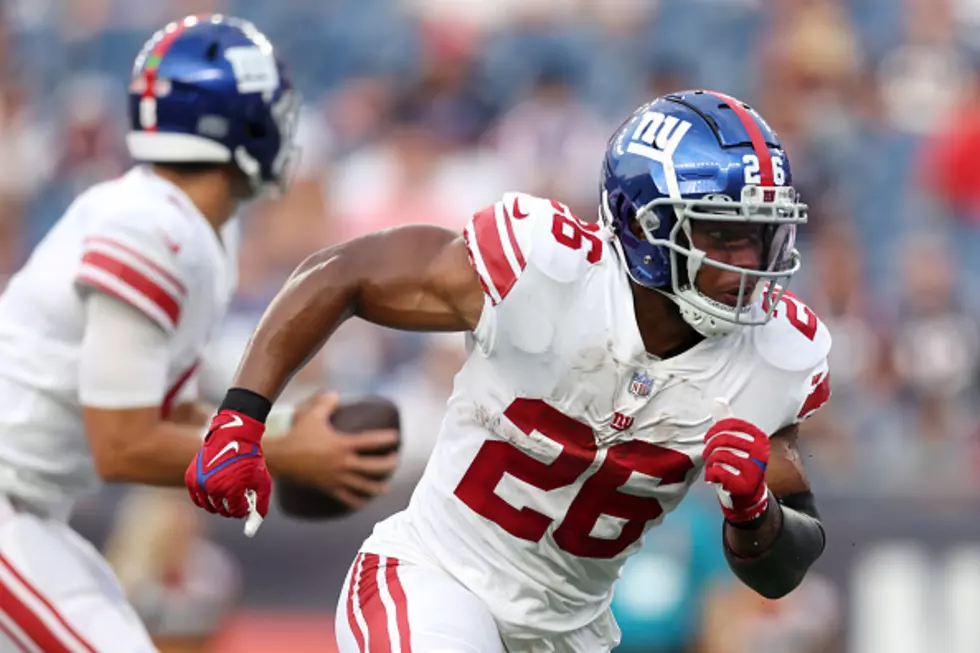 What Will The New York Giants Look Like For The 2023 Season?
Getty Images
The New York Football Giants exceeded everyone's expectations this season by going 9-7-1 in the regular season and defeating the Minnesota Vikings on the road in the playoffs.  General Manager Joe Schoen and head coach Brian Daboll have this team heading in the right direction but there are some offseason questions that need to be answered.  Will Daniel Jones and Saquon Barkley both be back with the Giants in 2023?  I discuss the Saquon Barkley part below in my quick take as seen in the Times Union:
The Giants need to lock up running back Saquon Barkley before he becomes a free agent in March. Barkley had a monster season for the Giants and wants to play his entire career for Big Blue. The Giants were blown out by the Eagles, and Barkley wasn't much of a factor on Saturday but that's because of how good the Eagles defense was and not a reflection on Barkley. The Giants had an unexpectedly great first year under head coach Brian Daboll, and the future is bright especially if they sign Barkley to a long-term contract.
MJ and I had on our good friend Bobby Skinner from Talkin Giants earlier this morning right here on Big Board Sports.  Bobby wrapped up the Giants successful season and gave us some insight into the Giants 2023 offseason and contract negotiations.  Below is our full interview with him.
I think the Giants are trending upward for next season.  I am confident they will have a good draft in April and bring several of their key guys back for the 2023 season.  Despite a blowout loss to the Eagles, the Giants and their fans should not hang their head low and be excited for next season.
Ten New York Giants' Players Who Got in Trouble with the Law
Every pro athlete has a human side, and as humans, we make mistakes. Here are ten New York Giants' players whose mistakes got them in trouble with the law.
See Photos Of Eli Manning And Other NY Giants Stars Training In Albany
Head coach Jim Fassel and company used the facilities at the University at Albany each preseason for over a decade, as some of the best Big Blue beasts tore it up in the Capital Region before taking the field in the NFL.