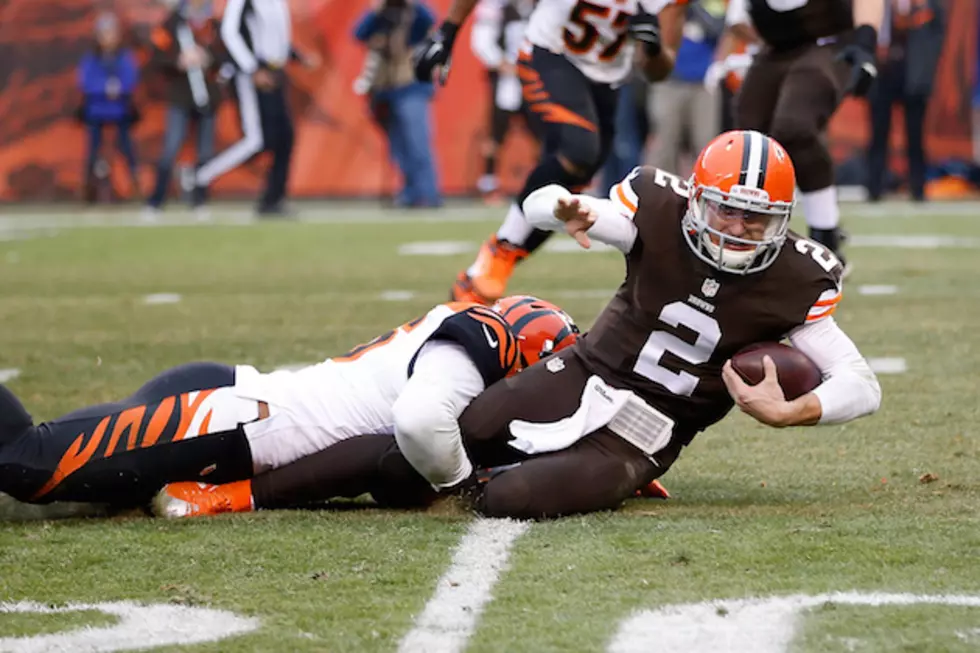 Why Did The NFL Change The Roughing The Passer Rule?
Getty Images
Each Wednesday at 4:00 p.m. Levack and I discuss the most confusing sports stories in a segment simply called "WHY?!". It could be a coaching decision, a team, a player movement or something else. Each week we are presented with a story that has happened in the past week in sports and we have to figure out why the event has occurred. Although the concept of the segment sounds simple, it truly is much harder to come to a conclusion on the topics. This week Wednesday Why the show broadcasted live from Mohawk Honda in Glenville.
This week's Wednesday Why topics included the topics of why the NFL changed the roughing the passer call? Why did the New York Jets seem so unprepared against Browns rookie quarterback Baker Mayfield? Why was Gary Sanchez so improved last night? To listen to this week's edition of the segment listen live on the FREE 1045 The Team app at 4pm or check back after 6:00 p.m today to the link below.