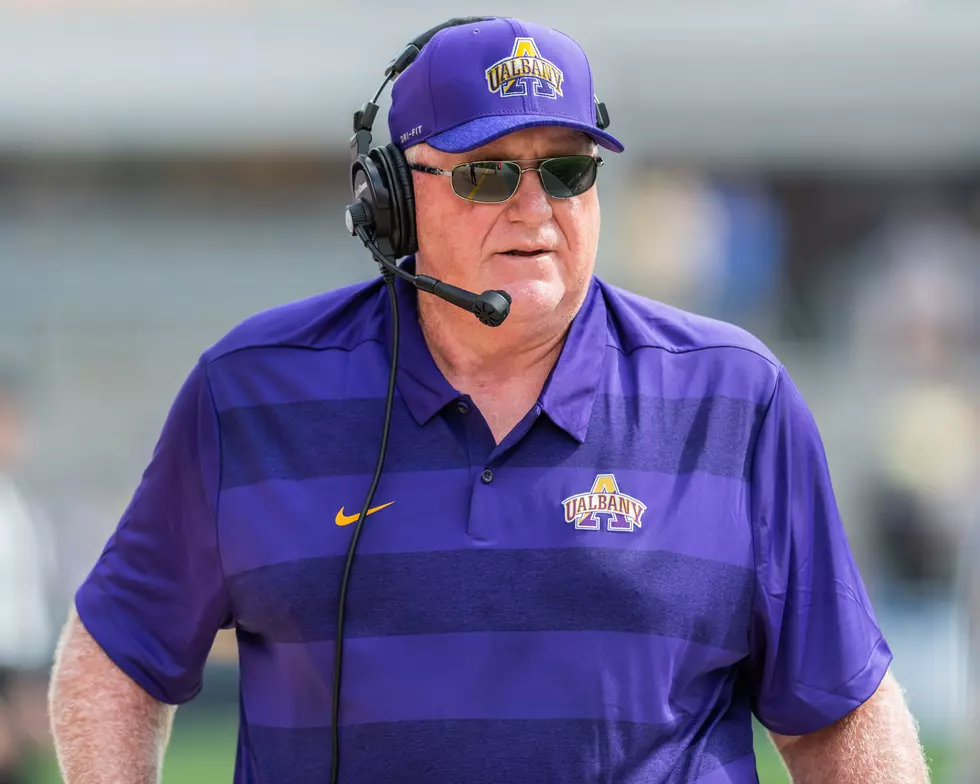 A Look Inside The UAlbany Football Team [AUDIO]
Photo - Bill Ziskin
The University of Albany Great Danes football program is preparing for their 7th season in the Colonial Athletic Association. The CAA is a true power in FCS college football and the Great Danes are looking to prove they are a force to be reckoned with. Head Coach Greg Gattuso has a talented group of players that are visibly larger than any group I personally have seen at UAlbany. We spent the morning at practice and interviewed Gattuso and some of offensive weapons.
Coach Greg Gattuso shared his thoughts on how he's preparing the team this year nad what challenges starting the season on a Thursday will present.
Quarterback Jeff Undercuffler on what it's like to lead the team and hear two radio fools compare him to the Undertaker from the WWE.
The Capital Region's own Dev Holmes on what he's working on most.
Last but far from least that "Bad Mofor" Karl Mofor on his running style.