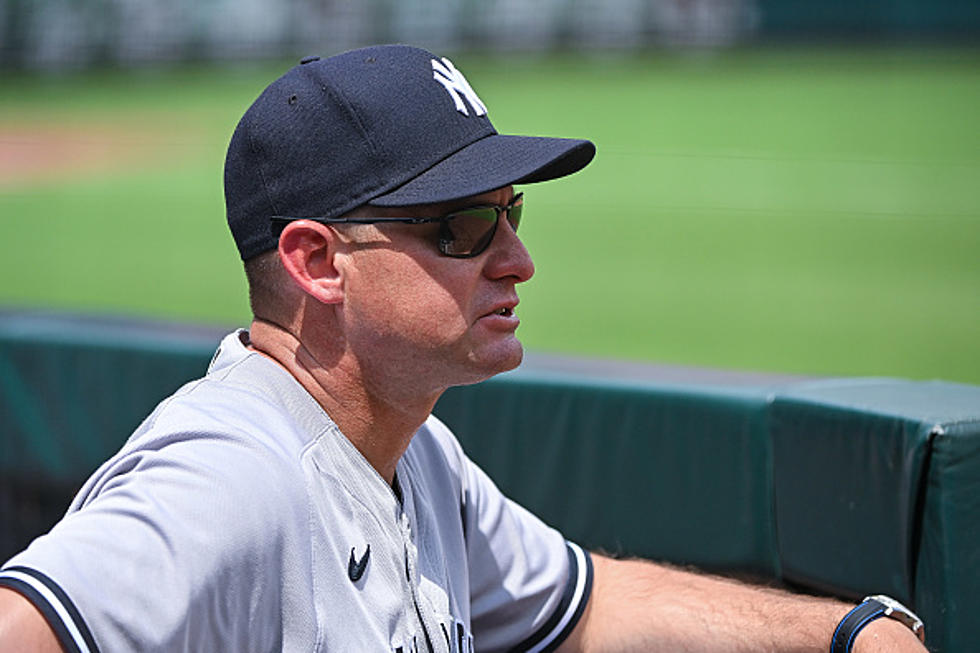 A Rare New York Mets Skipper Can Unpack For A While
Icon Sportswire via Getty Images
Being the New York Mets manager has never been an easy task. It rarely promises a career of longevity, no matter how well you do. Most recently, Buck Showalter was fired one year after winning the National League Manager of the Year award.
There's more. Terry Collins, who is the longest tenured Mets manager at seven full seasons, was asked to step aside two years after taking a horrible roster to the World Series. And, one of the best of all, Willie Randolph was dumped in the middle of the night in June of his fourth season having led the Mets to a .544 winning percentage and within one game of the World Series in his three plus years.
Take this from one that has endured many of them, the New York Mets have hired some really bad managers, Mickey Calloway, Art Howe, Jeff Torborg and George Bamberger are just a few that have come to mind. They have also fired some pretty good ones, as mentioned above. So, where, and on what list of Amazin' managers, will Carlos Mendoza end up? From early indications, maybe one that sticks around for a while.
The last three Mets managers lasted only two seasons. Mendoza will have a different barometer than his predecessors. How well the 43-year old Venezuelan gets operates with new president of baseball operations David Stearns, will determine the length of his tenure with the Mets. Stearns is faced with the task of rebuilding an organization that has, since 2018, had Sandy Alderson, the three-headed-monster John Ricco, Omar Minaya & JP Ricciardi, Brodie Van Wagenen, Jared Porter, Zach Scott, Sandy Alderson, again, and Billy Eppler mapping out their own versions of an organizational direction. That is a new direction for a mult-billion dollar franchise nearly every nine months. That has to end for any type of organizational success and David Stearns is well aware.
As a rookie manager, Carlos Mendoza will be the benefactor of the needed patience to re-build the franchise in the vision of their billionaire owner. Steve Cohen may not seem patient but you don't get to where he is without some pretty steel-like nerves. Cohen finally has his desired lieutenant to run his franchise. Now the hedge-fund mogul has to step aside, the best that he can, and let his baseball people run the show. Mendoza was hired to operate and communicate with Stearns effectively. The Mets bi-lingual manager will be tasked with implementing the organizations daily game plan. The former director of quality control and bench coach for the Yankees is familiar with the task at hand. Now it's his turn to implement it. Easier said than done and the results may not define this rookie manager but they will tell his New York Mets story just like his predecessors.
Study Ranks Top Ten New York Colleges, SIX Upstate NY Colleges Included
A recent study compared 800 higher-education institutions in the United States, and these New York colleges were regarded as the best in the state.
Gallery Credit: Dan Bahl
Google Auto-Completes 'Upstate New York' Search with These Words
Out of curiosity, we typed "Upstate New York" into the search engine Google, and these were the ten terms that auto-filled the search bar.
Gallery Credit: Dan Bahl
Ten Best Photos of Fans from Upstate NY and Beyond at Bills' London Game
Fans from Buffalo, Upstate NY and beyond met at Tottenham Hotspur Stadium in London to watch the Bills play the Jaguars, and these were ten of the best photos.
Gallery Credit: Dan Bahl