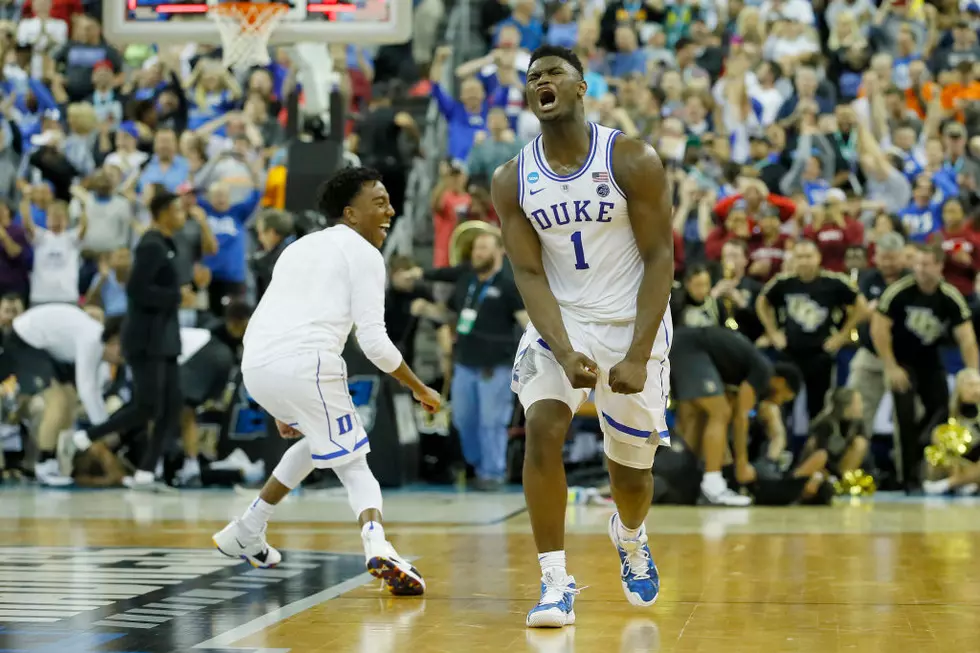 A Record Number Of Favorites Won In The NCAA Tournament On Sunday
Getty Images
This Sunday in the NCAA Men's Basketball Tournament's round of 32 history was made as all 16 favorites won their match ups. For the first time since the Tournament expanded to 64 teams way back in 1985 all 16 teams favored by the spread by sports books in places like Las Vegas and New Jersey(along with any other state that's legalized sports betting) advanced to the Sweet 16.
I spend most years quietly waiting for everyone I know to tear their bracket in two and tell me they'll never play again, only to see them first in line for next year's pool. With the "Chalk" winning all 16 games it seems like everyone still believes in their chances to win it all. According to an article by David Purdum in ESPN.com three times 15 of 16 favorites have advanced in 1991, 1995 and 2009 but this is the first time all 16 have advanced, making Sunday a bad day for book keepers. Auburn was the only higher seed to be favored and advance.
The number one overall seed Duke had the toughest time advancing winning by one point over UCF as the Knights missed two layups while the clock expired. According to Prudum's article:
Duke, the No. 1 overall seed and consensus tournament favorite, had the closest call. The Blue Devils survived two potential go-ahead baskets by double-digit underdog Central Florida in the final seconds Sunday. It was a fortunate ending for Duke backers, including one bettor who placed a $50,000 money-line wager on the Blue Devils to win straight up at -1,100 odds. According to bookmaker William Hill U.S., when Duke prevailed, the bettor won a net $4,545.45.
And you thought you saw your life flash before your eyes over your $20 office bracket pool where you have Duke winning it all?! You would of lost your share of a couple $100 and had to heard from Sharon in Human Resources telling you she always knew Duke was overrated. This guy would of thrown away $50,000 on a "Sure Thqing."