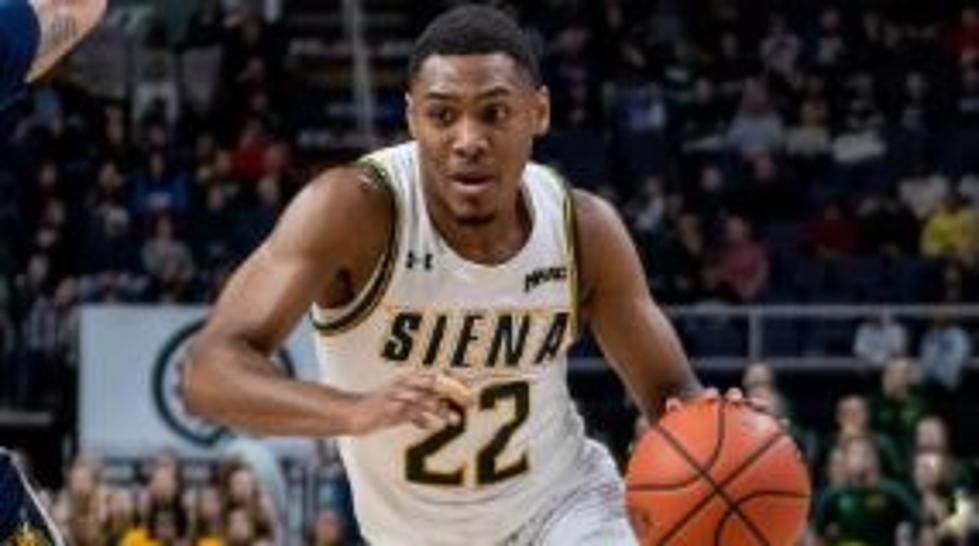 Can Former Siena Star Jalen Pickett Lead Penn State To Victory?
Onorato, Chris
It is such an exciting week as the buildup for the NCAA Tournament is here and is finally back in Albany for the first time in 20 years.  Friday and Sunday will be electric with over 15,000 fans coming to watch some quality college basketball from all around the country.  There are so many good matchups in the Albany region.  There are also several good matchups in other regions too.  IT is important for us to localize the national stories of the tourney and one awesome story is Jalen Pickett at Penn State.  He is having as career year the former Siena Saint, and it is great to see.  Below is my quick take on this as seen in the Times Union:
There will be plenty of upsets in the first round of the NCAA Tournament, and Penn State will provide one of them. Former Siena point guard Jalen Pickett has been a difference maker for the Nittany Lions. His ability to back his defender into the paint and score separates him from a lot of players. Teams are forced to double Pickett, and that leaves open shots from three point range. Pickett new he could play at the next level, and he wasn't wrong.  Look for Penn State, a 10 seed to beat 7th seeded Texas A&M in the First Round in Iowa.
MJ and I discussed Jalen Pickett and Penn State's matchup with Texas A&M earlier this morning right here on Big Board Sports.  Below is our full conversation on this.
Let the Madness begin in March on Thursday and I'll be tuned in to all of our local products and can't wait for the Albany region games.
'Onions, Double Order!' Relive Siena's Upset Win over Ohio State
In one of the greatest college basketball games in Capital Region history, Siena upset Ohio State in the 2009 NCAA Hoops Tournament. Relive it through these photos.
Ten of the Most Beautiful Towns for Visiting in Upstate New York
With the weather getting colder and the leaves beginning to turn, now is the perfect time for a road trip in Upstate New York. Consider these ten towns for a visit.