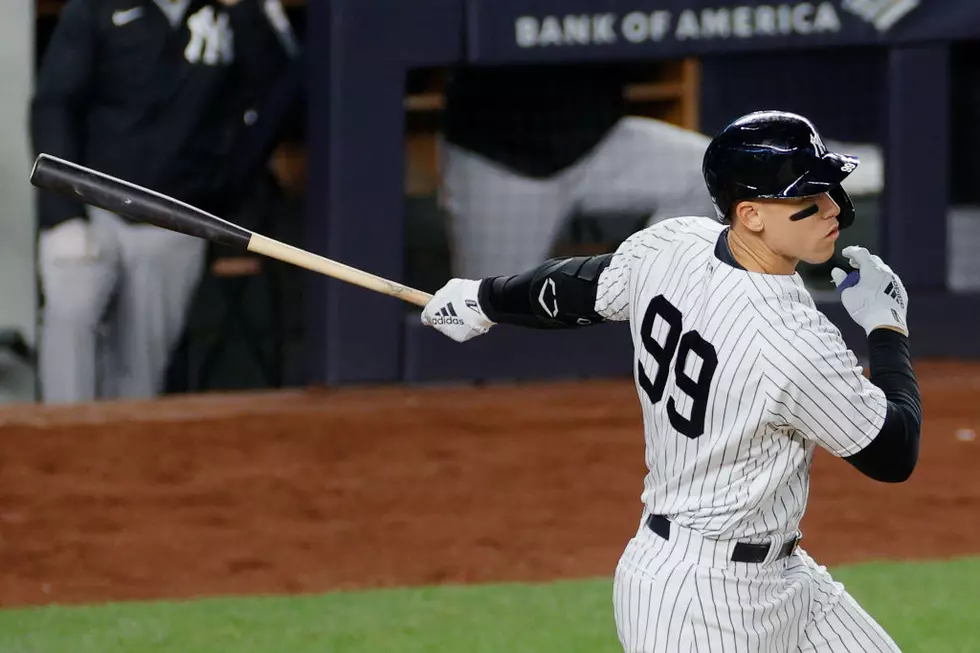 Aaron Judge Not In Friday Lineup For Yankees
Getty Images
When the New York Yankees take the field today in Tampa Bay Florida against the Rays number 99 will not be in the lineup. Aaron Judge missed the Wednesday night game against the Baltimore Orioles due to "General Soreness to his side" and now the often injured outfielder is set to miss his second straight game of the young 2021 season.
Just yesterday ESPN MLB Insider Buster Olney told us that he would expect Yankee Manager Aaron Boone to shout it from the mountain tops if there was good news about Judge so it makes sense to fear the worst. There's no word yet on just how bad this "soreness" is or how long Judge will be out but if history tells us anything when it comes to Judge I would expect a stint on the IL is coming.
I'm going to cross my fingers that Aaron Judge isn't hurt bad enough to go on the Injured List but I'm certainly not holding my breath.
LOOK: The Most Famous Actor Born Every Year