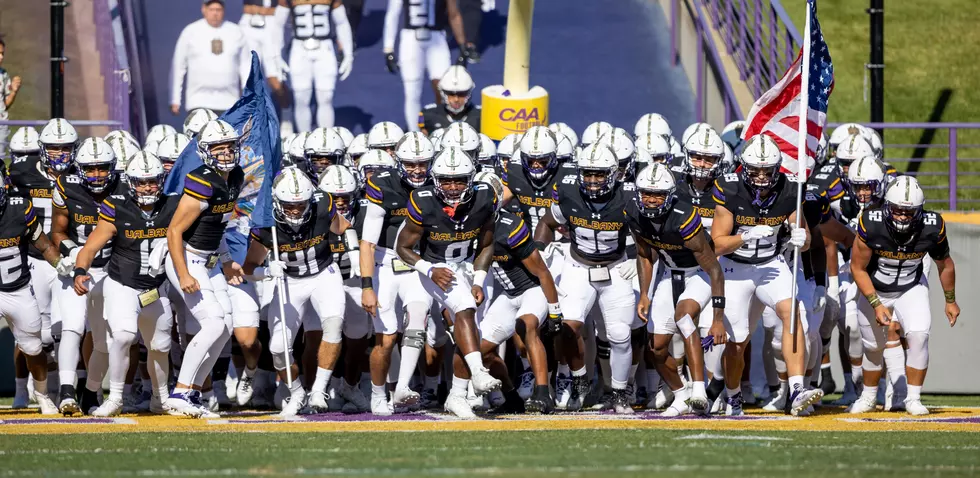 Albany Football Player Lands First NIL Deal For UA Athlete
photo UAlbany Athletics
Only a few years ago, universities and colleges were the only ones that could benefit from a student-athlete's name, image and likeness (NIL) but we all know that has changed. When you think about programs like Alabama and Texas, where the head coaches are racking in tens of millions of dollars in contracts and endorsements, student-athletes were given a small fraction of a percent of those profits through scholarships and sometimes stipends. That rule has changed and now a University at Albany football player is benefitting from the modification.
As reported by Mark Singelais of timesunion.com, Great Danes' tight-end Thomas Greaney has come to an agreement with Mohawk Honda in Scotia to drive a 2022 Honda Pilot. According to Singelais, Greaney will use his personal social media accounts promote Mohawk Honda and will do a meet-and-greet at the dealership.
Is the tight-end happy about the deal? "You see the NIL stuff, guys getting deals for all sort of things," Greaney told the timesunion.com. "So to be able to get a car is nice. I had one before, but this is definitely going to be an upgrade and something that me and my daughter (2-year-old Charlotte) can drive around in and be safe in and be stylish. So I'm excited to get in the car and drive around and advertise Mohawk Honda to everybody."
Some will always have a raised eyebrow when they see these agreements made, especially when the student-athlete hasn't even played in a game yet. That is not the case here and this deal truly seems like it will benefit both sides. I spoke to Mohawk Honda general manager Greg Johnson yesterday at the dealership. He is very excited about the agreement. Greaney is getting a lot of media attention and he is an influencer amongst his peers. The tight-end has been on the radar of NFL scouts. Mohawk Honda is confident this is a win-win for everyone.
Paul Rudd and Jeffrey Dean Moran Own a Hudson Valley Candy Store
Let's go inside the Rhinebeck candy store owned by Jeffrey Dean Morgan, Hilarie Burton Morgan and Paul Rudd.
SPAC 2023 Wishlist: 17 Country Artists You Want To See In Saratoga Next Summer
Summer just ended. So what does that mean? It is time to start putting together your dream concert lineup at SPAC in summer 2023. Here are the 17 Country stars you and GNA Nation would most like to see in Saratoga Springs next summer.