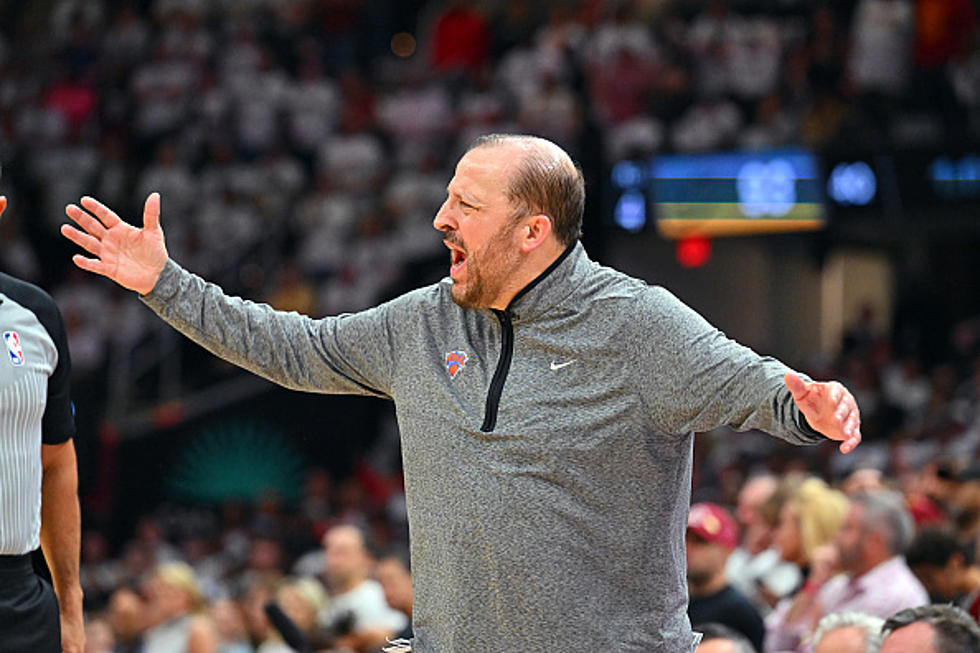 Are the Knicks Done Or Can They Pull Off A Huge Comeback?
Getty Images
The New York Knicks have looked pathetic these last two games in Miami and really all series long so far.  They are now trailing the #8 seed Heat 3-1 and could be eliminated Wednesday night at home.  They are being outplayed and outcoached overall, it's unfortunately as simple as that.  This season is already a success and they beat the Cleveland Cavaliers in the first round but the Bucks were bounced in the first round and the path got a whole lot easier for them.  Now the Knicks need to win three straight to advance.  Below is my quick take on this from the Times Union:
It's time for Tom Thibodeau to prove why he's considered such a good head coach, because he's being thoroughly outcoached by Erik Spoelstra and the Miami Heat. The Knicks needed to play with a sense of desperation on Monday but instead they got hustled and were destroyed on the boards. Too many turnovers and no answers on defense for Jimmy Butler. Maybe the Knicks wake up at home on Wednesday night and stave off elimination, but I will be shocked if there is a game seven.
MJ and I discussed this earlier this morning right here on Big Board Sports.  MJ is a huge Knicks fan and we were both passionate and upset with the Knicks performance both Monday night and all season long.  Below is our full conversation on this.
The Knicks have to survive and advance and that all starts Wednesday night for Game 5 at Madison Square Garden.  It does feel like the Knicks are done, but you never know, they could pull off the comeback and advance we shall see what happens.
These 25 Famous Celebrities were Spotted Cheering for the New York Knicks
There have been plenty of familiar faces that have been spotted at Madison Square Garden over the years, all of whom were cheering on the New York Knicks.
Ten NY Knicks' Players Who Got in Trouble with the Law, and Why
Pro athletes are just like us in certain ways, including that every now and then, they get in trouble with the law. These former NY Knicks had this happen.