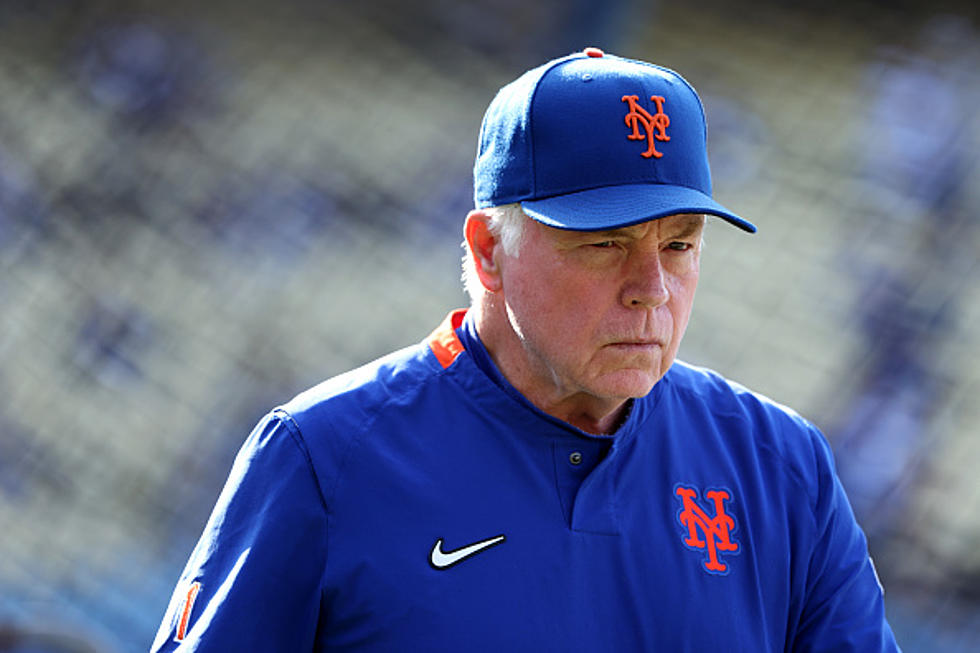 Are The NY Mets The Preseason Favorites In The National League?
Getty Images
The New York Mets had quite the offseason after their disappointing 2022 loss in the NL Wild Card playoffs.  They brought in ace pitcher from the Houston Astros Justin Verlander and also lost Edwin Diaz to the season with a devastating knew injury suffered in the World Baseball Classic.  The pressure is on for this New York Mets team to perform with their talented roster the World Series is a realistic goal for them.  They have a steady veteran manager in Buck Showalter and will have Max Scherzer and Justin Verlander as their one two punch.  Their offense has a lot of firepower with the likes of Pete Alonso, Francisco Lindor, Brandon Nimmo and others.  It's hard not to like the Mets as the favorites to come out of the National League in 2023.
MJ and I had on ESPN MLB writer David Schoenfield with us earlier this morning right here on Big Board Sports.  David agrees that the Mets will be the favorites to come out of the National League.  Below is our full conversation with him.
The Mets begin their season Thursday afternoon at the Miami Marlins as the Major League Baseball season is finally here.  As long as the Mets can stay healthy, I think they can win the NL East and the National League as a whole.  The NL East will be a very competitive division with the Braves and Phillies competing too.  Owner Steve Cohen will continue to spend the money as well.  The Mets are going to be one of the best teams in baseball in 2023.
Ten Pitchers the New York Mets Desperately Need to Pursue Now
Jacob deGrom's career with the New York Mets has come to an end, leaving the team without an elite pitcher in their rotation. So, what do the Mets do now?
Ten Offseason Questions Answered For The New York Mets
Twelve New York Mets on the 2022 Wild Card roster will become free agents 5 days following the conclusion of the World Series. Who stays? Who goes? What else will general manager Billy Eppler and manager Buck Showalter have in store for Mets fans this offseason.