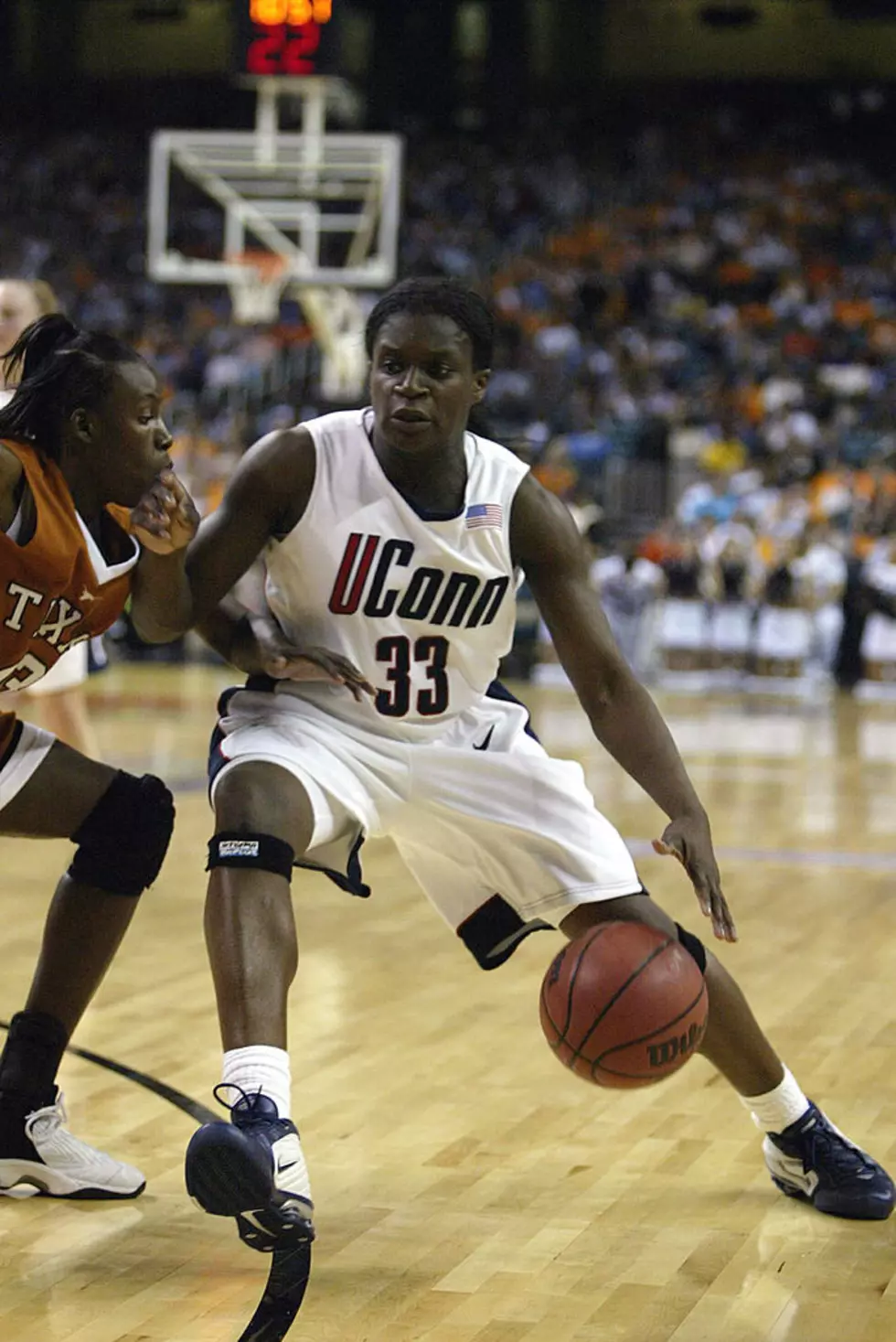 Basketball Star Barbara Turner On The Aurora Games [AUDIO]
Getty Images
Thanks to the Aurora Games Festival coming to the Times Union Center August 20th through the 25th some of the greatest female athletes in the world are coming to the Capital Region. UConn and WNBA star Barbara Turner was in studio today to tell Levack and Goz why the Aurora Games Festival in important to her.
·

         

The Aurora Games is a multi-sport, multi-country, multi-day event showcasing the best in women's sports, entertainment and culture.
·

         

The six-day inaugural event will be held at the Times Union Center in downtown Albany, NY, August 20-25, 2019.
·

         

The event will include team and individual competitions in 

basketball, 

tennis, figure skating, gymnastics, ice hockey and beach 

volleyball, as well as a table tennis exhibition

.
·

         

Fans will also enjoy musical performances, food tastings, sports clinics, autograph sessions and seminars in the Aurora Games Fan Zone at the Albany Capital Center.
·

         

The Aurora Games will welcome all-star athletes, as well as coaches and trainers, to downtown Albany to compete in an international competition of teams comprised of the Americas vs. the World.
·

         

The initial lineup of athletes features Olympic medalists and national champions with more star power to be announced in coming weeks.
·

         

Barbara Turner is a two-time collegiate national champion and former WNBA star.
·

         

Turner will play for Team Americas in the Aurora Games during the basketball competition on Thursday, August 22 at 7 p.m.
·

         

During her four years at UConn, Turner helped lead the Huskies to back to back national championships in 2003 and 2004.
·

         

A native of Cleveland, Turner was the 11th pick in the 2006 WNBA draft, chosen by the Seattle Storm. She also played for the Houston Comets and the Connecticut Sun.
·

         

She currently plays professionally for Hatay BSB in Turkey.