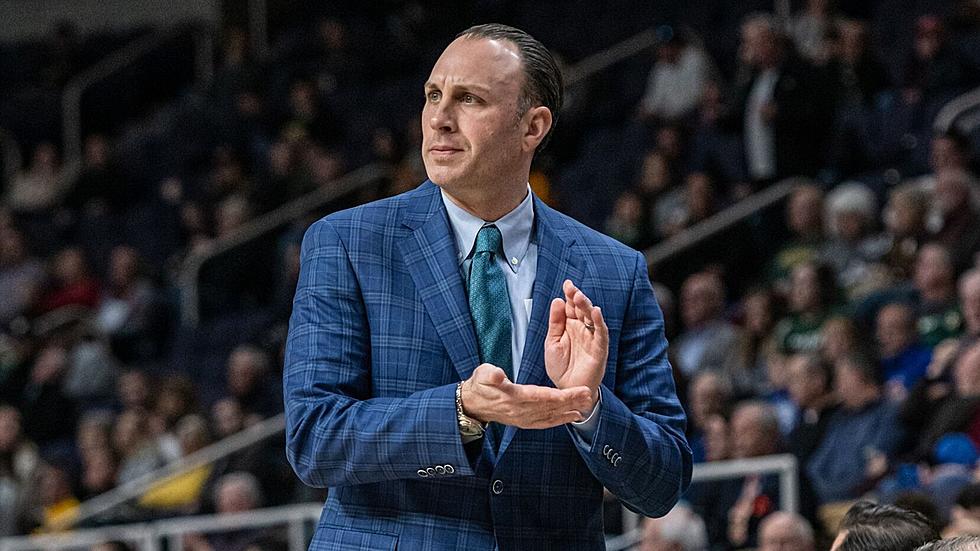 Can Coach Carm And The Siena Saints Win The MAAC In 2023?
Facebook / Metro Atlantic Athletic Conference
The Siena Saints men's basketball team is off to a very good start this season.  Under head coach Carmen Maciariello, they are currently 9-5 overall and 3-0 in the MAAC conference.  They have impressive non conference wins over Florida State and Seton Hall and have an experienced and deep team.  The offense runs through their sophomore point guard Javian McCollum.  He is a terrific ball handler and facilitator who can also score the basketball at a high level.  He has had several games where he has scored over 20 points so far this season.  I truly believe that Siena will be at the top of the MAAC conference here in 2023.  Below is my quick take on this from the Times Union:
It's still early in the MAAC conference schedule, but Siena is off to an impressive start. The Saints are built around Javian McCollum, but there are plenty of pieces around him. Andrew Platek and Jackson Stormo add veteran experience, and Freshman guard Michael Eley is a great addition who is already having a major impact. And the biggest reason why Siena will compete for a MAAC Championship is because they defend and rebound at a high level.
MJ and I discussed Siena and their hot start yesterday morning right here on Big Board Sports.  We both agree Siena is very good on both sides of the ball and have a real shot to win the MAAC.  Below is our full conversation on this.
Next up for the Saints is Saint Peter's at home at the MVP Arena on Friday.  They will look to improve to 10-5 overall and 4-0 in the MAAC conference.
'Onions, Double Order!' Relive Siena's Upset Win over Ohio State
In one of the greatest college basketball games in Capital Region history, Siena upset Ohio State in the 2009 NCAA Hoops Tournament. Relive it through these photos.
Did You Know These Ten Bands Have Sold Out Albany's MVP Arena?
The MVP Arena (or whatever it was called at the time) has welcomed a number of legendary bands, and these ten left no seats available when they took the stage.