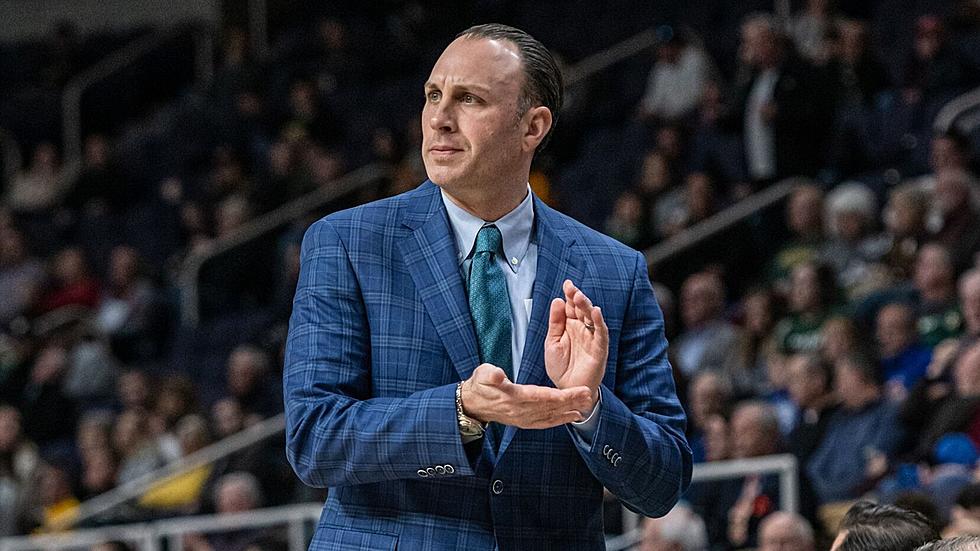 How Concerned Should Siena Fans Be About Their Start To 2023?
Facebook / Metro Atlantic Athletic Conference
Siena fans need to relax as it has only been three games and they are 1-2 overall.  They have the third youngest team in the country and have lost their last two games by a combined total of 62 points.  They beat Holy Cross to open the season 73-71 at home at the MVP Arena.  Michael Eley has also been out the last two games and he is arguably the Saints best player.  Below is my quick take on this as seen in The Times Union:
Siena men's basketball fans will need to be patient this season or at least until MAAC Conference play begins. Head Coach Carmen Maciarello has one of the youngest teams in the country and he's going to need some time to figure it out. I understand the loses to Richmond and American did not sit well with the Siena faithful, but he has the pieces to be competitive which includes Shen grad Mason Courtney whose getting playing time this season. Courtney has a very high basketball IQ who can quietly be a difference maker.
MJ and I had on Siena head coach Carmen Maciarello on Thursday afternoon right here on Big Board Sports on 104.5 The Team ESPN Radio.  He knows his team is and will play better and will bounce back here soon.  Below is our full interview with him.
Next up for the Saints is Central Michigan on Monday at 11:30 am in Florida as part of the Sunshine Slam.  I hope they bounce back and am confident in Coach Carm and this team and they will be near the top of the MAAC Conference this year.
'Onions, Double Order!' Relive Siena's Upset Win over Ohio State
In one of the greatest college basketball games in Capital Region history, Siena upset Ohio State in the 2009 NCAA Hoops Tournament. Relive it through these photos.
Gallery Credit: Dan Bahl
\
The Most Iconic Moments in Albany Sports History