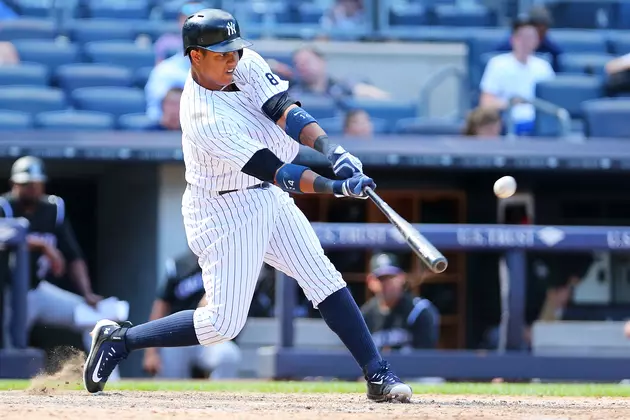 Castro Belts Walk-Off Bomb
Credit: Mike Stobe/Getty Images
It may not have been pretty, but the New York Yankees finally pulled out a game against the Colorado Rockies. Starlin Castro capped off the Yankees late comeback with a walk-off home run in the ninth inning off of Jason Motte.
Castro had three hits and the third and final home run the team hit on Wednesday. Chase Headley hit the first grand slam of the season for the Yankees in the second inning to deep center field off of Rockies starter Jon Gray. Down four entering the 7th inning, Carlos Beltran crushed a 3-run home run. Didi Gregorius followed the home run up with an RBI single later in the inning that tied the game.
C.C. Sabathia was awful for perhaps the first time all season. Coming into Wednesday's start, Sabathia had a .82 ERA in his last seven starts. Sabathia's start against the Rockies was reminiscent of the Sabathia we saw early last season, who struggled to get batters out. Sabathia threw 4 1/3 innings, giving up six runs, five of which were earned, and struck out three.
The Yankees now get set to face Minnesota at the stadium on Friday with Masahiro Tanaka on the mound.