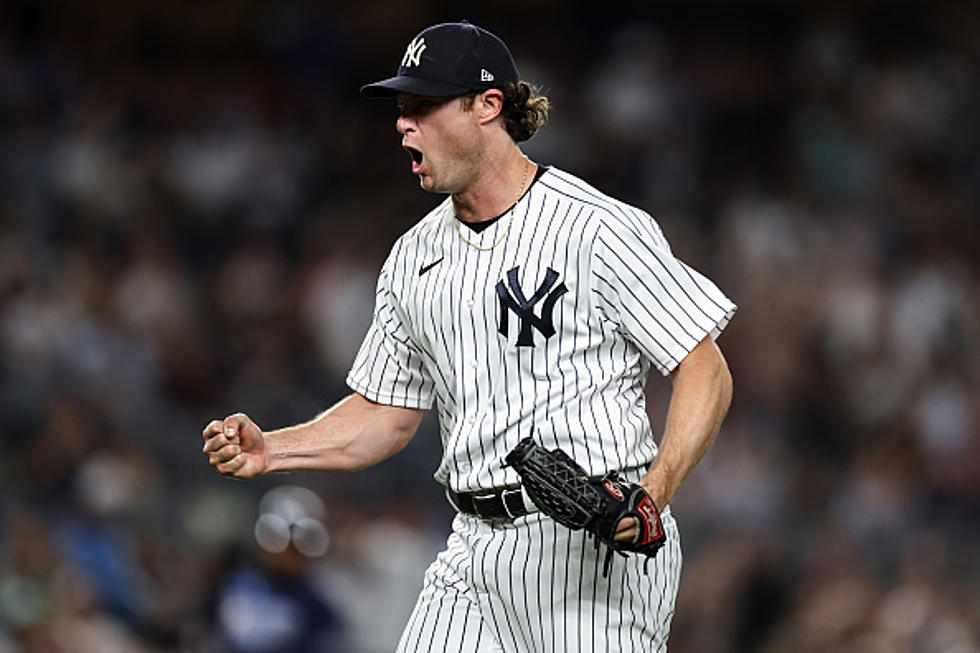 Cy Young Award Should Shed Some Sunshine On New York Yankee
Getty Images
New York Yankees' fans have not always been so kind to their $324 million pitcher, Gerrit Cole. With big contracts, come big expectations, namely a World Series championship.
So far, the 33-year old right-hander has failed to deliver the trophy. However, Cole can't make that happen by himself. Though this season, he tried.
Think about this: in 2023, Gerrit Cole has won more games (13 to 12), and pitched only 12 less total innings (187 to 199) than all of the other four pitchers expected to be in the Bronx Bomber's 2023 starting rotation, Carlos Rodón, Nestor Cortes, Luis Severino and Frankie Montas combined. Sure, thirteen wins in mid-September is nothing special. However, in 10 no-decisions this season, Cole has give up 2 runs or less. With any run support at all, the California native should have close to 20 wins, already this season.
Now, the six-time All Star is on the verge of winning his first Cy Young Award. As of Monday, Cole was listed on several sports books as a (-1400) favorite to win the American League pitcher of the year hardware. According to foxsports.com, Luis Castillo of the Seattle Mariners is the Yankee ace's main competition at (+1000).
In a season of disappointment and "disaster" for Yankees' general manager Brian Cashman, Gerrit Cole has been a consistent bright spot and has continued to show his value. Cole gets criticized for his 'big game' appearances, yet the hurler is 4-2 in the post-season with New York and owns an overall 2.93 playoff ERA. Yup, Fenway has not been kind to Cole but if that's his biggest fault, any team in baseball would still put him at the top of their rotation. This has certainly been a year for Yankee' fans, and the rest of the MLB, to appreciate Gerrit Cole.
LOOK: Counties with the most tornadoes in New York
Upstate NY State Park Named Among Best Hiking Spots in America - See Photos
An Upstate New York state park has been named among the best hiking spots in America for 2023. Have you ever explored this incredible terrain?
Ten New York Yankees Who Cannot Be Back in The Bronx in 2024
With hopes of a playoff berth fading fast for the New York Yankees in 2023, the team needs to focus on 2024. These changes need to be made, and fast.