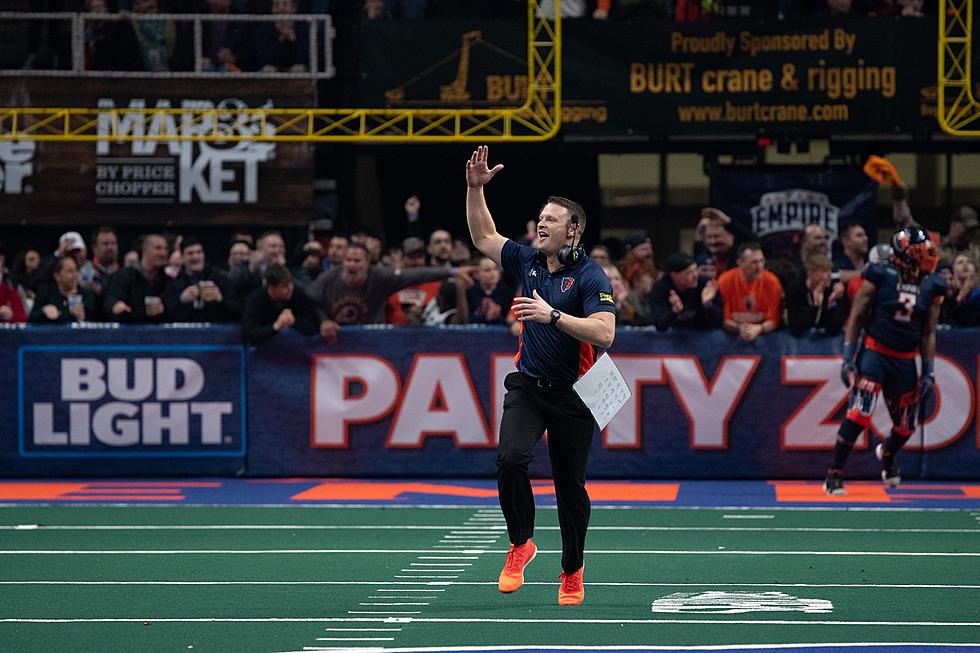 Empire Coach Rob Keefe Is Intense And Fun [AUDIO]
The Albany Empire are off to 5 - 0 start looking to win number six this Saturday at 3:30 pm against the Washington Valor at the Times Union Center. Head Coach Rob Keefe is known to be the most intense coach in the Arena Football League and to be honest he might be the most intense person in the league. So I was intrigued last week when instead of asking DE Joe Sykes to fall on a loose football to end the game Coach Keefe was backpedaling and leading Sykes into the End zone.
There's something truly awesome about a Head Coach that you can clearly see lives for victories also wants to let his players hit milestones and enjoy themselves. Joe Sykes got to score a Touchdown hours before his daughter was born and the Empire went on to win 54-35 over the Atlantic City Blackjacks.
Don't forget there's a Food Drive before this Saturday's game. FULL DETAILS on how you can get free tickets HERE.