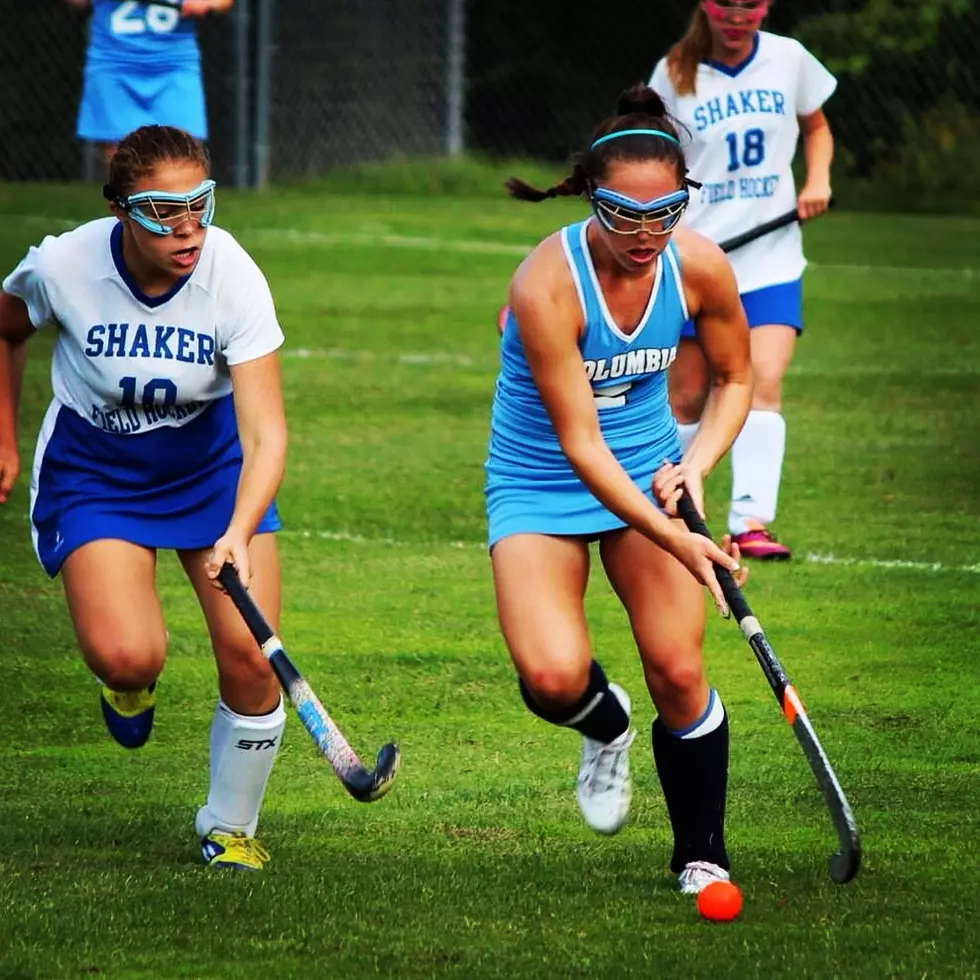 ESPN Radio 104.5 Athlete of the Week
Helena Masiello (Columbia Athletics)
This week, we divert from the gridiron - and the pitch - in the awarding of our ESPN Radio 104.5 Athlete of the Week. Helena Masiello is a senior midfielder on the Columbia field hockey team. She has broken the Columbia single-season goal record this season, scoring more goals this season than she had the previous three years combined.
Also interestingly enough, her mother is the head coach at Columbia. Masiello has verbally committed to play field hockey at Georgetown.
Favorite school subject: Science. I am currently taking AP Biology.
Favorite musical artist: Iggy Azalea.
Favorite athlete: Paul Rabil.
Favorite hobbies outside of field hockey: I like to run, watch movies, and hang out with friends.
How is it playing for your mom? It's difficult at times, but her intensity and passion for the game has pushed me to the best player I can be. She has given me the incentive and the tools to reach my potential as a field hockey player.
Favorite part of playing for Columbia: My favorite part about playing for Columbia has definitely been the people. In every sport I have made strong friendships. In field hockey I have an awesome co-captain, Carolyn Cimo, and a whole team of friends. Everyone makes going to practice and playing so much fun, and I wouldn't have wanted to do it with anyone else.
College plans: Verbally committed to Georgetown.
If you have an athlete who deserves consideration for our athlete of the week, send all recommendations to AthleteOfTheWeek@1045theteam.com.