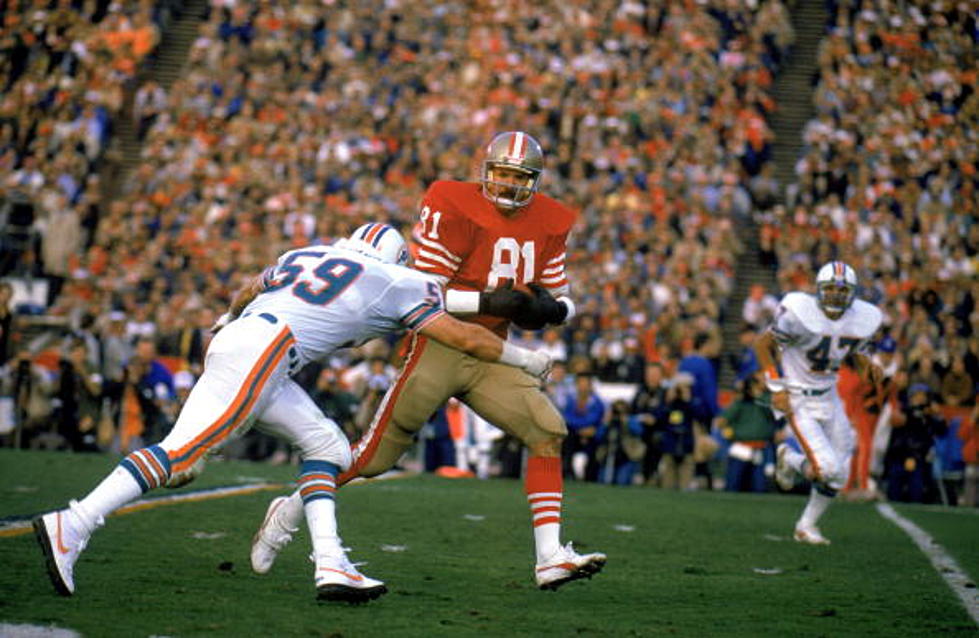 Former NFL Star Dies In Upstate New York Plane Crash
Getty Images
A former NFL star, who had taken up residency near Lake Placid, died on Saturday from injuries suffered in a plane crash. The accident occurred near the runway at the famous winter olympic village's small airport.
Russ Francis played 13 seasons in the NFL for the New England Patriots and the San Francisco 49ers. The native of Hawaii, was selected in the first-round out of the University at Oregon in 1975 by the New England Patriots.
According to a report in the Adirondack Daily Enterprise, the 3-time Pro Bowler had recently purchased Lake Placid Airways. The small scenic tour service had operated for 50 years under the previous owner.
The Adirondack Daily Enterprise reported that the Aircraft Owners and Pilots Association put out a statement that in part said, Francis and another passenger, Aircraft Owners and Pilots Association's Senior Vice President Richard McSpadden, were in a Cessna 177 Cardinal and that the plane "experienced an emergency after takeoff. The airplane attempted to return to the airport but failed to make the runway. Both occupants lost their lives."
Francis won a Super Bowl as a member of the San Francisco 49ers in 1985 in Super Bowl XIX vs. the Miami Dolphins. The former tight end became an instant part of the small Adirondack community. North Elba Town Supervior Derek Doty commented to adirondackdailyenterprise.com, "Russ Francis and I became close friends right away. His energy was infectious and was so excited to be an integral part of our community. A terrible tragedy. I will delay any further comments until after consoling his family." Russ Francis was 70 years old.
12 Beloved Toys Named Finalists for Upstate NY Toy Hall's Class of '23
Twelve beloved toys were recently named finalists for the Upstate New York-based Toy Hall of Fame's Class of 2023. Which toys do you believe should be inducted?
Gallery Credit: Dan Bahl
LOOK: Counties with the most tornadoes in New York
Gallery Credit: Stacker
Upstate NY State Park Named Among Best Hiking Spots in America - See Photos
An Upstate New York state park has been named among the best hiking spots in America for 2023. Have you ever explored this incredible terrain?
Gallery Credit: Dan Bahl