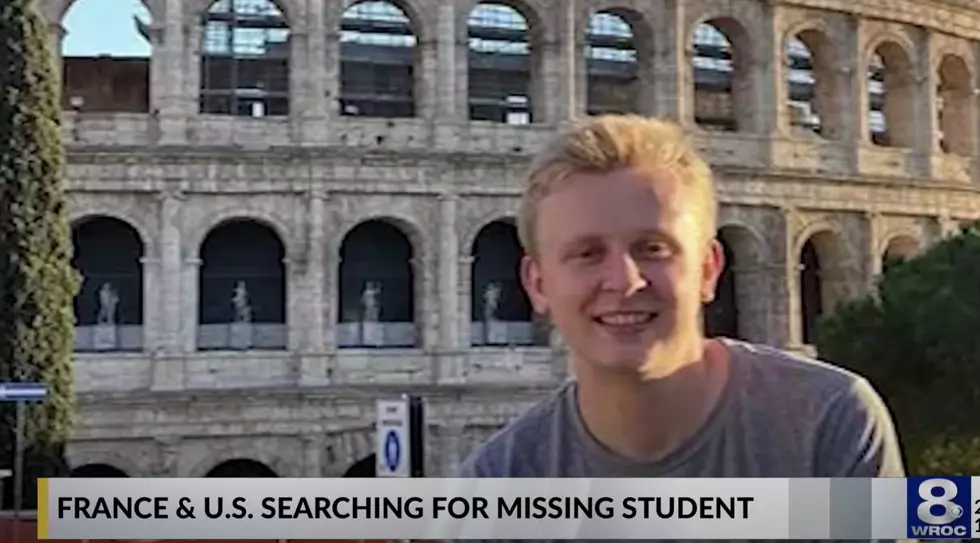 Found Alive! Upstate New York College Student Located
News 8 WROC YouTube.com
As reported on 1045theteam.com earlier this week, college student, Kenny DeLand Jr. had been thought to be missing in France since November 27th. His parents, in the small town of Clifton Springs, NY, waited tirelessly for clues to their son's uncharacteristic disappearance. Friday morning some news came that they had been waiting for. The best phone call a parent could ever have. Their son was okay.
According to the story first reported by CNN Friday, after more than two weeks, the parents of St. John Fisher College student, Kenny DeLand Jr., got a call about their son. According to Saskya Vandoorne of cnn.comDeLand Jr. is in Spain. CNN reported that French Prosecutor Eric Vaillant told CNN that the young man had spoken Friday with his parents. The report said that DeLand Jr.'s father was on a call with CNN when "he suddenly hung up." DeLand Sr. later messaged and asked the news outlet to report "good news." The father said he'd spoken with his son and "He is alive. That's all I can say."
Reports have noted that Deland Sr. has not provided any reason why his son went missing for 3 weeks or where he has been during that time. However, as a parent, he probably isn't concerned about that and is just thankful that there appears to be a happy ending to this mystery. Certainly, stories like this around the holiday season remind us all to appreciate the people around us.
See the Capital Region's Top 25 Google Searches in 2022
The Albany-Schenectady-Troy metro area had people with curious minds in 2022, and these were the 25 topics that were searched most on the search engine Google.
2023-2024 Capital Region Concert Calendar
Updated regularly so keep checking back!
Capital Region Gas Prices Under $3 a Gallon
Here are 6 of the cheapest gas stations in the Capital Region, one of which is currently under $3 a gallon.