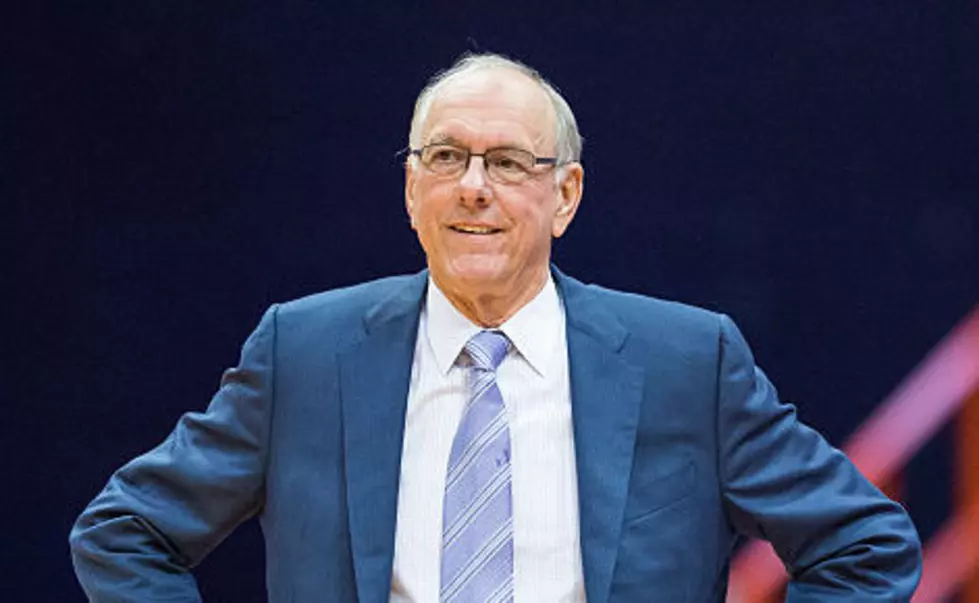 Girard III, Syracuse Close Out Non-Conference w/Win Over Niagara
Getty Images
With the end of the year nearing, Syracuse wrapped up its non-conference schedule Saturday night with a win over Niagara. It was a return to the Carrier Dome for Purple Eagles head coach Greg Paulus who played one season at quarterback for the Orange.
Syracuse put four players in double figures and Marek Dolezaj was on the fringe with nine points. In that quartet combining for 54 points in the 71-57 win over Niagara was Joseph Girard III. The freshman from Glens Falls had 10 points as the Orange closed out the non-conference slate with an 8-5 record, a record that includes two ACC games; a loss to Virginia in the season opener and a win at Georgia Tech earlier in December.
Through those thirteen games, the first thirteen of Girard's college career, New York state's all-time leading high school scorer has been a steady hand at the point guard position. Girard III is averaging eleven points, four assists and two rebounds per game while logging an average of 30 minutes per contest.
The ACC schedule starts in earnest for Syracuse on Saturday, January 4th as the Orange will welcome in Notre Dame.