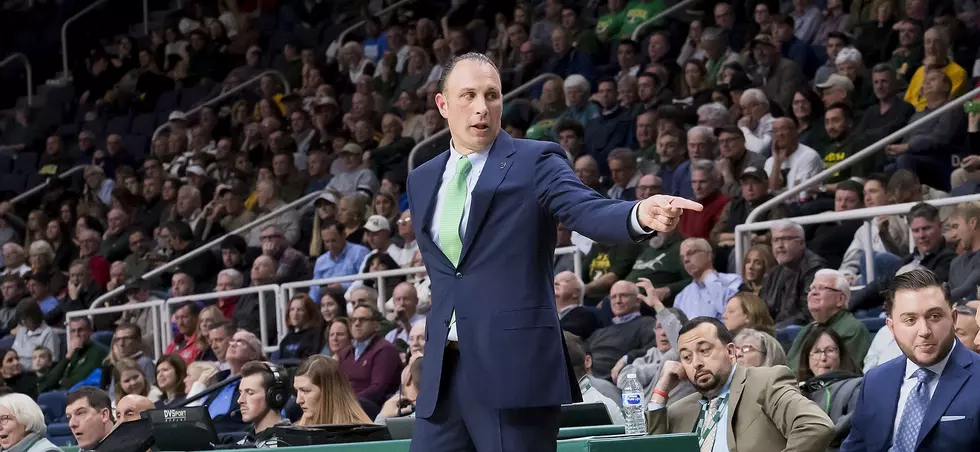 Homestand Continues This Week for Siena with National Exposure
Courtesy of Siena Athletics
With a full week off in between games, Siena returns to the home court this coming Friday night against first place Rider in what is a very crowded MAAC standings at the top. Siena stands a half game behind the Broncs who are tied with Saint Peter's in first at 8-5.
The Saints are coming off a 16-point win this past Friday night over Fairfield pushing their record at home to 10-0 with three more games in downtown Albany remaining on this homestand. That includes a Sunday meeting with Manhattan which is tied with Siena in the standings at 7-5.
Head coach Carmen Maciariello joined Big Board Sports on Monday morning to talk about the win
Tip off against Rider is at 9pm.