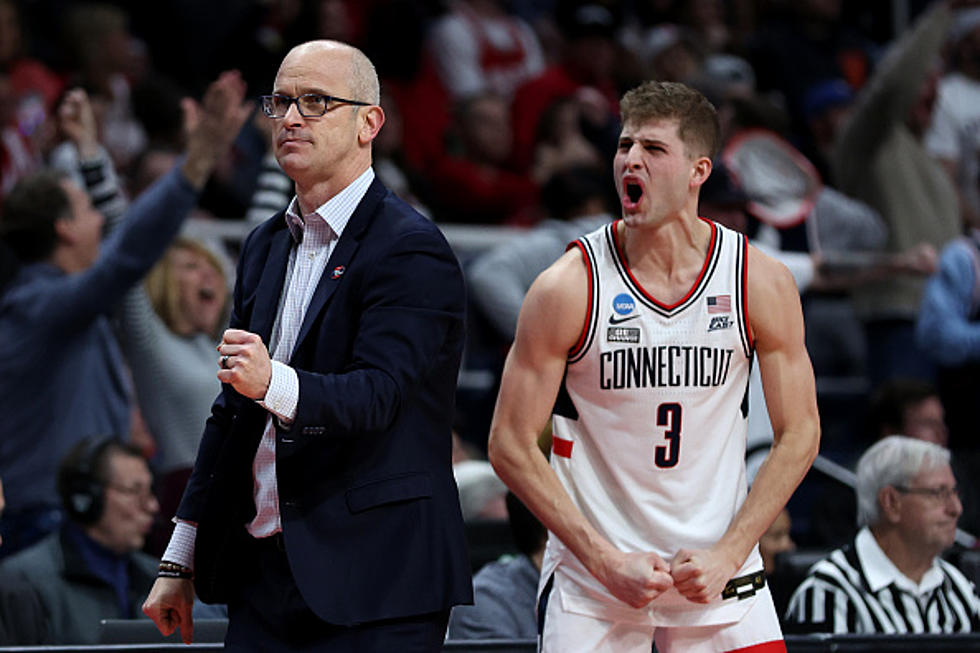 How Dominant Were Andre Jackson And UConn In The 2023 Tournament?
Getty Images
It was a memorable and dominant run for the UConn Huskies as they are now the national champions of college basketball.  It is even better this year especially for the Capital Region as Amsterdam New York native Andre Jackson was a major piece of the team all season long.  Head coach Dan Hurley loves Jackson and if Jackson can develop more of a consistent jump shot, he'll be a very successful NBA player.  He does all the right things and has such a high basketball IQ.  Adama Sanogo and Jordan Hawkins were also major focal points for the championship run.  Below is my quick take on this from The Times Union:
It won't be UConn's last National Championship under head coach Dan Hurley. There may be a few deflections, but Hurley has built a great culture and he's doing it the right way. Hurley doesn't rely all on the portal to build his program and it shows. It was a great run by Amsterdam native Andre Jackson who will play in the NBA. What a run by UConn, and it won't be their last.
MJ and I discussed UConn's national title yesterday morning right here on Big Board Sports.  Below is our full conversation on this.
UConn is absolutely a blue blood program as they have now won five national championships since 1999.  They also won every tournament game this year by at least 13 points or more.  They are the early betting favorite for next year to repeat as champions as they should be.  Dan Hurley has built an excellent program at UConn.
SEE IT: Final Day Of Another Awesome NCAA Tourney In Albany
Sunday's Men's Basketball NCAA Tournament 2nd Round action at the MVP Arena in Albany, New York
'Onions, Double Order!' Relive Siena's Upset Win over Ohio State
In one of the greatest college basketball games in Capital Region history, Siena upset Ohio State in the 2009 NCAA Hoops Tournament. Relive it through these photos.