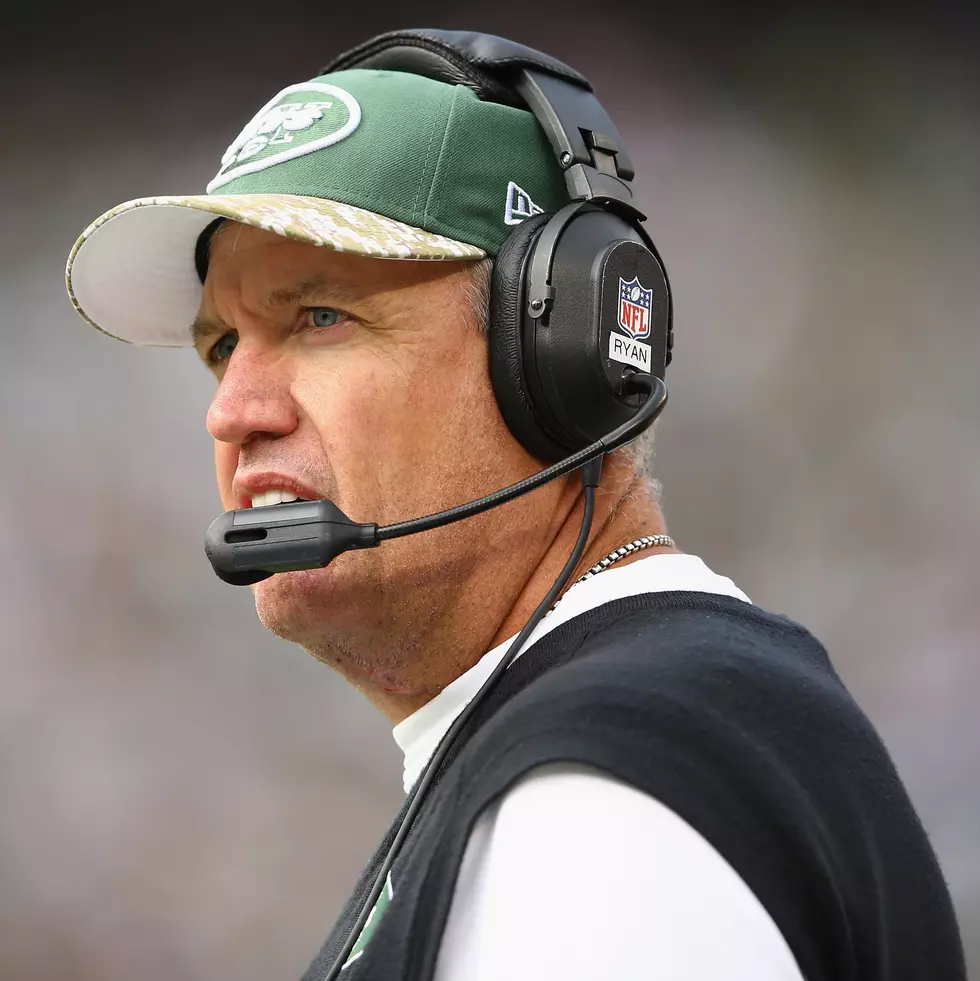 Getty Images
The New York Jets are 5-4 and have won two of their last three against the Patriots and Saints. Because of that, it's easy to be overly optimistic with what head coach Rex Ryan and his team are putting together.
Geno Smith hasn't given a game away recently. The defense is proving to have one of the brighter futures in the NFL. And their special teams has been overly consistent.
But when you boil it down, voice of the Jets Bob Wischusen cautions Jets fans on getting too excited at this point.
"Even though the Jets are 5-4 and have really surprised at this point, you probably do have to look at them with a dose of a reality," Wischusen said on 104.5 The Team with Armen, this past week.
"How talented really are they? How talented at the skilled position on offense? They have a rookie quarterback. If you look at their numbers, they're in the bottom quarter of the league in yards on offense and points on offense. They play games with zero margin of error.
PODCAST: Bob Wishcusen on 104.5 The Team
"Nick Folk has kicked three game winning field goals this year. If he misses any of those they're 4-5. If he misses a couple of them, they're 3-6 but he hasn't missed yet.
"The results are clouding a little bit the fact that this team has a long way to where they can be considered any actual contender."
It all starts with winning two in a row, something the Jets have not done since December of 2012. The match-up this Sunday at 1 o'clock against the 3-7 Bills gives Gang Green an opportunity to do that.
If they lose, it's easy to be brought back to reality.
If they win and become 6-4, as Wischusen warns, don't get too high on this youthful Jets team quite yet.