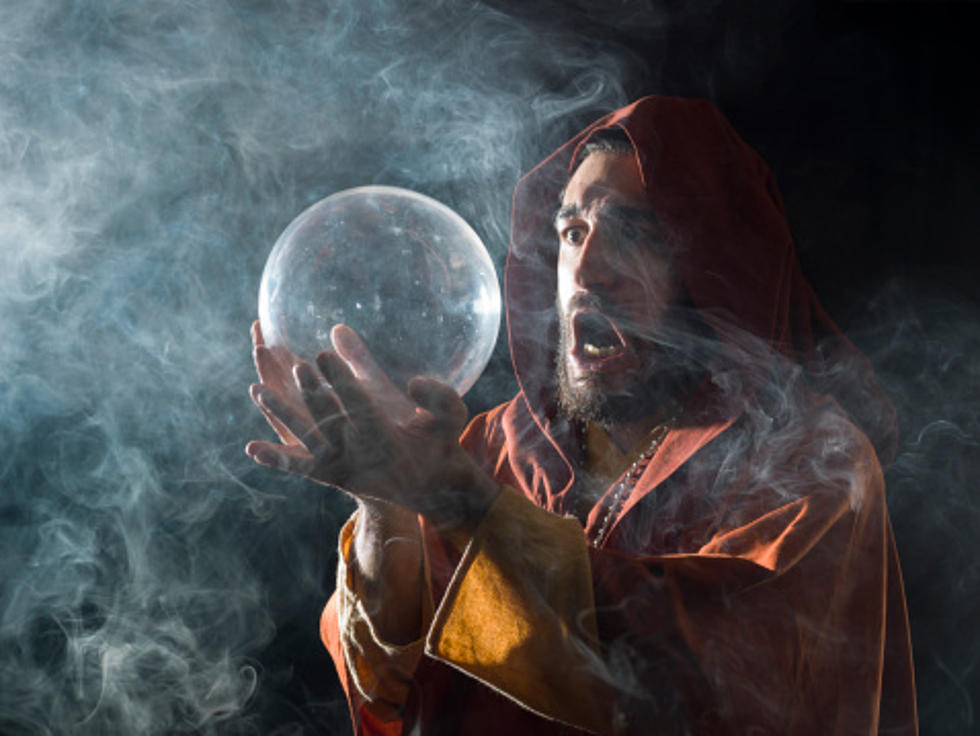 'Intern Mike' With His 104.5 The Team NFL 'Honors' Predictions
Getty Images
'Intern Mike' Giarraputo is back with 'The Drive with Charlie & Dan' and the Siena student (NFL guru) has some bold predictions for individual honors this season. Let us know if you agree with 'Loudonville's Adam Schefter.'
Intern Mike: With the first NFL Sunday of the 2023 campaign just days away from gracing us with its presence, I present my NFL Award predictions for the 2023 Season:
Defensive Rookie of the Year
Jalen Carter, DT, PHI
Odds: +600
Jalen Carter was the best player, on one of the greatest defenses we've ever seen at the collegiate level, during his time with Georgia. He earned unanimous First-Team All-American (2022), First-Team All-SEC (2022) and Second-Team All-SEC (2021) selections, in his time with the Bulldogs. Carter has been put in an incredibly favorable spot to produce immediately, and I expect just that.
Offensive Player of the Year
Bijan Robinson, RB, ATL
Odds: +3000
Not only do I strongly believe Bijan Robinson will cruise to an Offensive Rookie of the Year Award (+250), I say he becomes the first rookie to win both Offensive Rookie of the Year and Offensive Player of the Year since Earl Campbell did for the Houston Oilers in 1978. The former Longhorn was one of the greatest collegiate running backs we've ever seen and is now walking into a team with a coach in Arthur Smith, that has not been shy about wanting this team to be heavily reliant on the running back position. Allow me to paint a picture; Robinson, an elite talent, is stepping into what was already last year's 3rd ranked rushing attack in the league. Add that in with the fact that the league that is turning away from valuing the RB position, the Falcons selected him 8th overall! Simply put, Bijans talent + the opportunity he has will result in insane production.
Defensive Player of the Year
T.J. Watt, LB, PIT
Odds: +750
TJ Watt will take home what will be his second DPOY award in the last three seasons. Watt's been one of the league's most efficient pass rushers since he's entered the league and I expect him to get back to the 18-20 sack range this upcoming season.
Coach of the Year
Doug Pederson, JAX
Odds: +2000
Had it not been for Brian Daboll, Pederson would have been the next man up in 2022's Coach of the Year vote. How does Pederson do it this year? The Jags will win 11 or 12 games with an improved QB Trevor Lawrence at the helm. A team that is just two years removed from their disastrous 3-14 season with Urban Meyer is now in the Super Bowl conversation in a LOADED AFC. That will certainly be taken into account when it comes time to vote.
Most Valuable Player
Joe Burrow, QB, CIN
Odds: +700
Probably my toughest call out of all of these awards. While I think guys like Mahomes,
Allen, Herbert and Lawrence could put up similar if not better numbers than Joe, I think
it's the Bengals who are the #1 seed in a stacked AFC and that will be what pushes
Burrow over the edge. It won't be an eye popping stat line, but an elite season
nonetheless with 13 or 14 wins en route to a first round bye.
All odds provided were from Bet MGM earlier this week and may not reflect current odds. Make sure to keep a score sheet to see if 'Intern Mike' has a real crystal ball when it comes to the NFL.
Dumbest Driving Moves Seen In New York
You have spoken and these are the dumbest driving moves seen in New York State. Be safe out there.
Upstate NY State Park Named Among Best Hiking Spots in America - See Photos
An Upstate New York state park has been named among the best hiking spots in America for 2023. Have you ever explored this incredible terrain?
Ten New York Yankees Who Cannot Be Back in The Bronx in 2024
With hopes of a playoff berth fading fast for the New York Yankees in 2023, the team needs to focus on 2024. These changes need to be made, and fast.