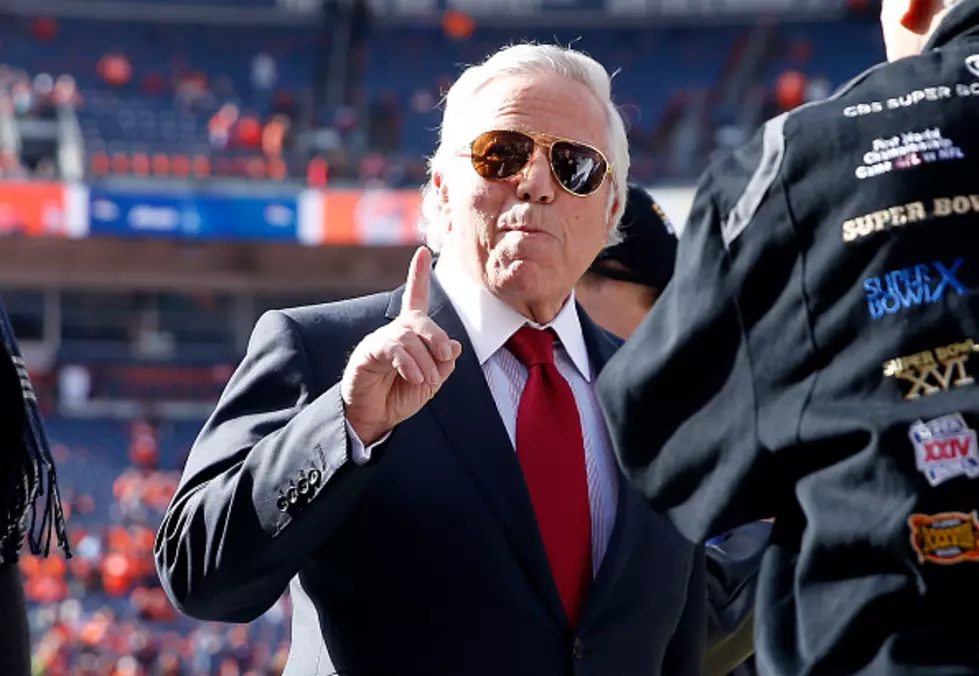 It's Time For Robert Kraft To Shut his Mouth
Getty Images
If you listen to the show you realize I am not a New England Patriots fan. Over the last season I was forced to realize I have respect for what they have built and they are as close to a dynasty as we may ever see in the NFL. That being said Patriots owner Robert Kraft needs to shut up.
Kraft felt the need to try and make Super bowl 50 about him and his team when he said "I happened to see Archie [Manning] there," Kraft said. "He has two sons who have won two Super Bowls [each]. But with all due respect, we have one son who has won four." Really?! Maybe I'm mistaken but Tom Brady's REAL parents may deserve a bit more credit for Tom than you and why would you make this about you when Archie just became the proud father of TWO TWO TIME Super Bowl Champs?
This my "friend" is why no one outside of the North East likes you.