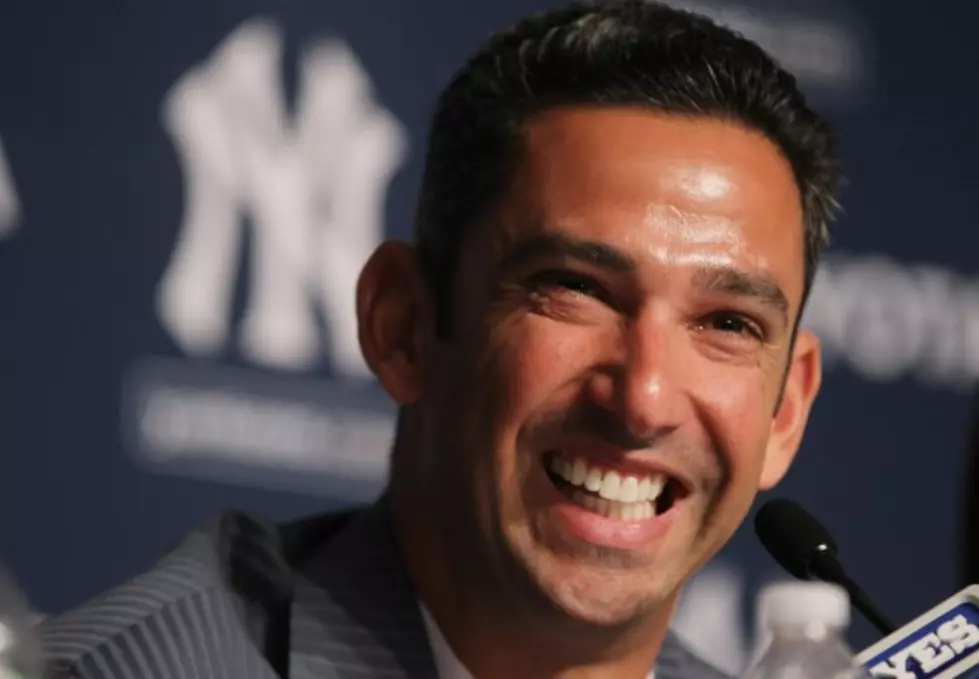 Jorge Posada To Throw Out First Pitch Friday
The New York Yankees are bringing back a good friend to throw out the ceremonial first pitch on Friday.
Jorge Posada, who retired after 16 years in pinstripes, will throw out the first pitch at the Yankees Home opener against the Los Angeles Angels of Anaheim Friday afternoon. The night before, Posada will receive the "Pride Of the Yankees Award" at the Yankees Homecoming Dinner.
Posada will be the 11th former player to receive the honor in the Yankees' 110 home openers joining legends Mike Mussina, Bernie Williams, Yogi Berra, Reggie Jackson, Whitey Ford, Phil Rizzuto, Mel Stottlemyre, Joe DiMaggio, Mickey Mantle and Bob Shawkey.
The game can be heard on 104.5 The Team with the pre-game at 12:30 and first pitch at 1:05.