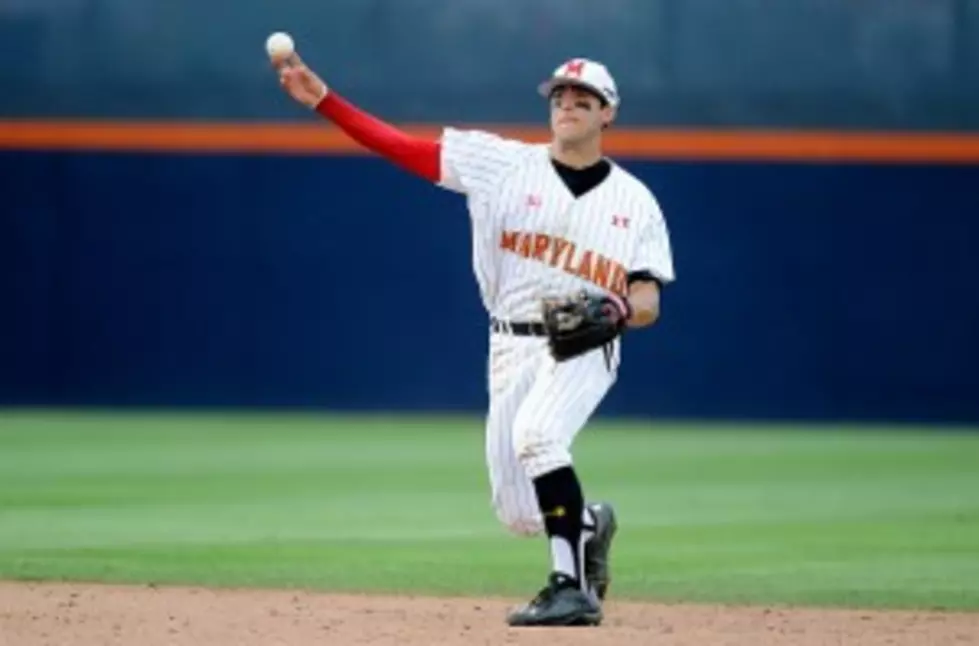 Kevin Smith Named Freshman All-American
Kevin Smith (Getty Images)
Columbia graduate Kevin Smith, a standout on the University of Maryland baseball team, has been named to the NCAA Freshman All-America team after a stellar first season in College Park.
The shortstop started 65 games for the Terrapins, helping them reach the Big 10 Championship game as well as the NCAA Super Regionals, where they lost to eventual National Champion Virginia.
He hit .273 for the year, posting 68 hits and a .358 on-base percentage. He also hit seven home runs and registered 35 RBIs.
Smith was named First Team All-State in Class AA during his senior year for the Blue Devils. He was also named the Albany Times Union Athlete of the Year in 2014.
Smith also played for the South Troy Dodgers locally during the summers. He is one of several former Dodgers to excel at the Division 1 level, including Tommy Kahnle (Shaker/Colorado Rockies), Branden Cogswell (Shen/Virginia/Oakland A's), and Justin Yurchak (Shen/Wake Forest). However, Yurchak is reportedly leaving Wake after his first season.