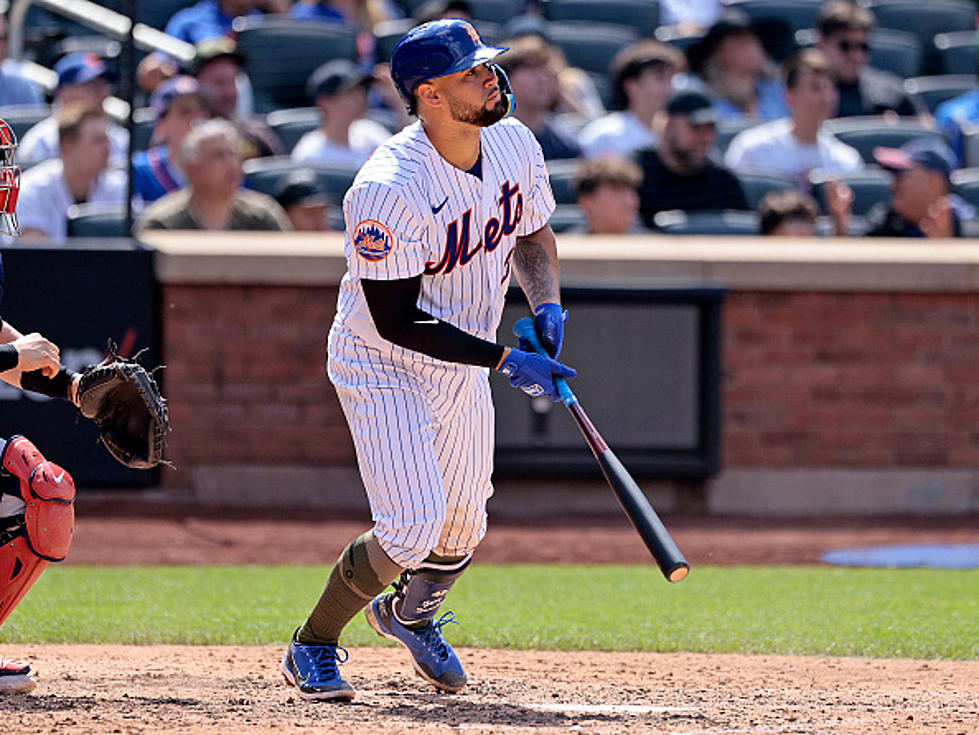 'Kraken' Sent Packin' By New York Mets
Getty Images
The return to New York was short lived for Gary Sánchez. The former New York Yankees All Star catcher is looking for a new team, once again.
Thursday evening, Tim Healey of newsday.com reported that the Mets had designated Sánchez for assignment, which will lead to the 30-year old's release. Why did the Mets jettison Sánchez after only 3 games?
Mets manager Buck Showalter told Healey and the media, "We tried to do some things while Tomas is out. Trying to make the club as good as it can be each day. Now we think it is with Tomas back...I'm glad we went down that path and I'm glad Tomas is back." How does Nido feel about backing-up rookie catcher Francisco Alvarez?
Tomas Nido told Healey about Alvarez, "I'm so happy for him. Huge fan of him, I've always been. I've always told him he belongs here. We knew he could do it. It just takes time to get used to it. He's really putting it together right now." Some baseball analysts wondered if the Mets would send Alvarez down to Triple-A Syracuse. That was doubtful. What's next for Sanchez?
Gary Sánchez worked with the Mets pitchers and that will likely help him find another job with a Major League team. Mets co-ace, Max Scherzer spoke glowingly about working with Sánchez on Sunday. It's doubtful that Sánchez will find a starting job in MLB, anytime soon. However, Gary Sánchez could provide a playoff bound team with a powerful back-up catcher.
The Ten Best Capital Region High Schools for Athletes in 2023
These are the ten best high schools in the Capital Region in 2023 for the up-and-coming student-athletes in your family.
50 Iconic New York State Attractions
Whether you like hiking, the arts, big city life or the countryside, New York has it all. Some of the locations listed below are on-of-a-kind while others are historic, prestigious or just really cool.
A couple of the locations don't exist any longer but you may have visited as a child. Others are known world-wide and some are hidden gems that locals don't want everyone to know about.
So, let's see, how many of these 50 iconic New York State attractions have you visited? Upstate, Downstate, Capital Region, Adirondacks, Catskills, Western New York, Central New York and everywhere in between. Keep track of the number of places you have been to.
2023-2024 Capital Region Concert Calendar
This Concert Calendar is updated regularly so keep checking back for the latest!