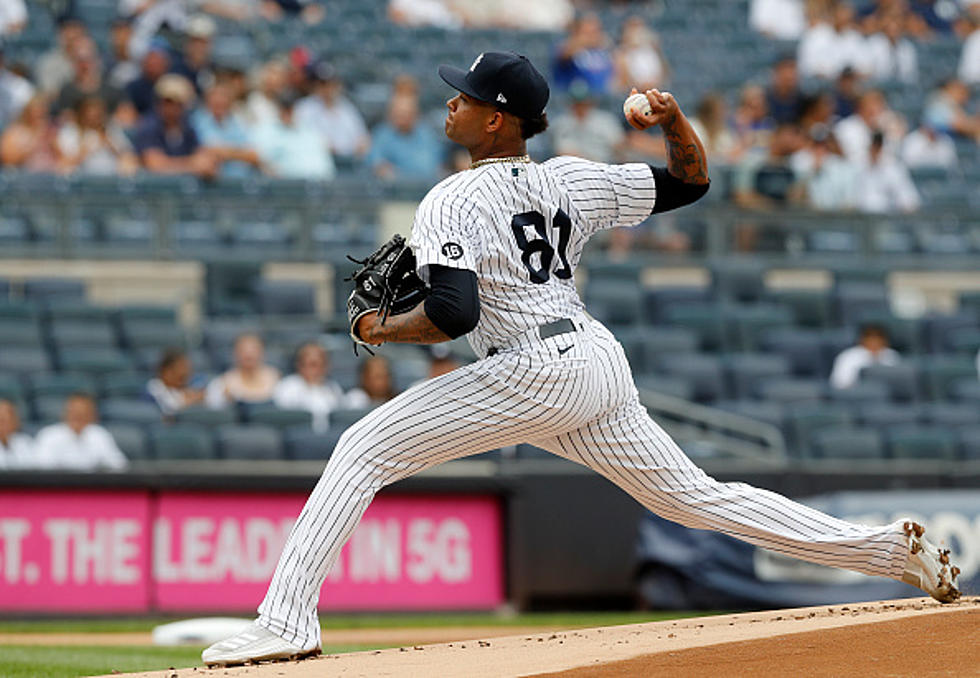 Luis Gil Making History for New York Yankees
Getty Images
No, he couldn't not pitch his team to their 6th consecutive victory yesterday but the young New York Yankee right-hander, Luis Gil, is doing everything he can to show he belongs. Gil pitched 5 scoreless innings and struck out eight in his second Major League start. He was rewarded by being sent to AAA Scranton/Wilkes-Barre after the game. Trust me, Mr. Gil didn't go too far.
According to Bill Ladson of MLB.com, "Gil put himself in the record books on Sunday. He is the first pitcher in the Modern Era (since 1900) with 14 or more strikeouts, fewer than 10 baserunners allowed and no runs permitted across his first two career Major League games."
Ladson continued, "Gil is also just the second Yankees pitcher in franchise history to toss at least five scoreless innings in each of his first two career appearances or starts. The first was Slow Joe Doyle, who tossed a shutout in each of his first two Major League appearances (Aug. 25, 1906, against the Indians and Aug. 30, 1906, vs. the Senators). Doyle had 18 scoreless innings to start his Yanks career, while Joba Chamberlain had 15 1/3 (Aug. 7, 2007-Sept. 12, 2007) and Jim Bouton had 15 (April 22, 1962-May 13, 1962), according to the Elias Sports Bureau. Gil has 11 … for now. Additionally, Gil is the first Major League pitcher to toss five scoreless innings in each of his first two career appearances or starts since Jordan Yamamoto did with the Marlins in 2019."
Plenty of pitchers have had great starts to their careers and fizzled just as quickly. Luis Gil seems to have the make-up and demeanor to be a solid Major League pitcher, just what the Yankees needed, just in time. The race is on.
LOOK: The most famous actress born the same year as you
Many of the actresses in this story not only made a name for themselves through their collection of iconic performances, but also through the selfless, philanthropic nature with which many of them approached their stardom. In an age of flipping the script on societal norms, many of these actresses are using their voices and platforms to be advocates for those who are otherwise unheard.