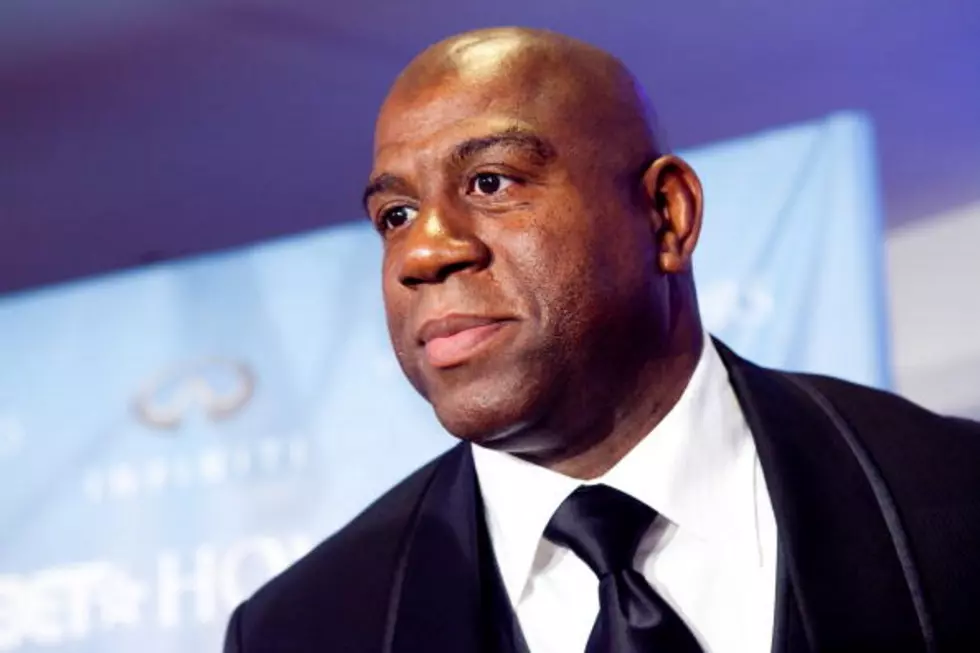 Magic Johnson Steps Down As Lakers President
Getty Images
If you have been listening to the Levack and Goz over the past few months, you have heard that I have been a vocal critic of Magic Johnson as an executive. Most of my issues involved an almost laughable media bias to criticize Magic along with the actual basketball decisions (explained below) In case you missed it, here are just some of my tweets over the past few weeks.
The issues started even before LeBron James signed with the Lakers. Under Magic Johnson's direction, the team could not sign a big-time free agent as many believed they would (Paul George, Russell Westbrook). Then following the D'Angelo Russell-Nick Young fiasco, Magic decided to trade away Russell, rather than "Swaggy P". The Brooklyn Nets now have Russell and he has helped lead the team to the playoffs. Plus Russell was elected as an All-Star and will likely be the league's Most Improved Player award winner.
In July 2018, James signs with the team but Los Angeles did not even qualify for a playoff spot! LeBron James had led a team to eight consecutive NBA Finals appearances but the Lakers' staff and players could not even reach the playoffs. Plus the team could not execute a trade for Anthony Davis and someone the Pelicans' GM was fired. Magic Johnson failed as the Lakers' head coach in the 1990s. Yet somehow his failure led him to a promotion? It never made sense from the day of the hiring. 
Lakers fan respect Magic Johnson as one of the great players in the franchise's history and rightfully so. However, when it comes to the future, Magic stepping aside can only mean improvement on the way for the Lakers' future. Do you agree that Magic Johnson leaving the franchise will lead to improvement? Let us know below.