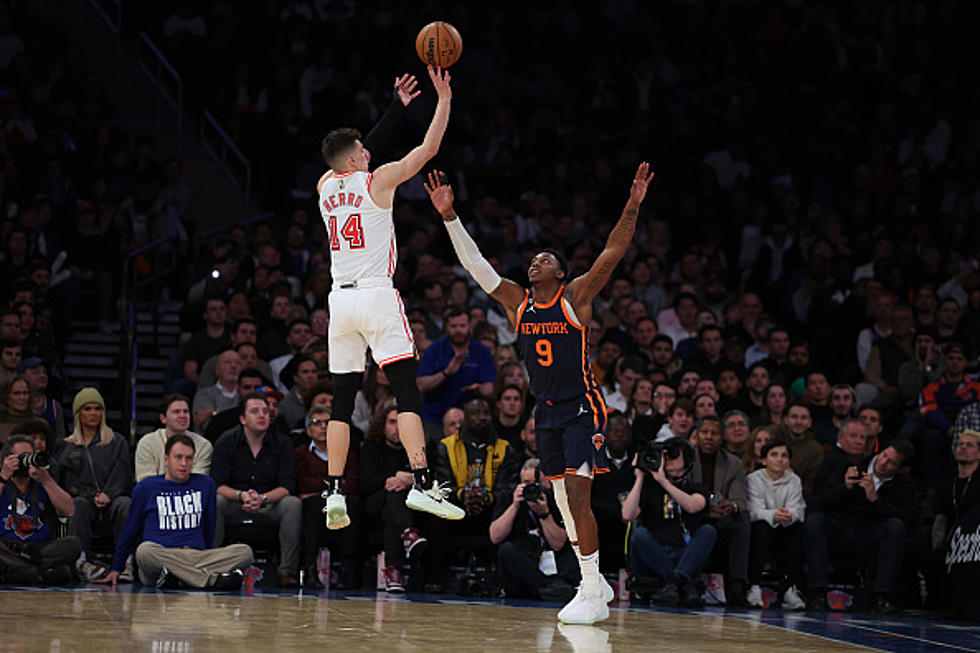 MSG-Banned Ticket Holder Travels 1000 Miles To Cheer Knicks
Getty Images
Larry Hutcher has to go to great lengths these days to see his beloved New York Knicks, who prior to Tuesday night, had won nine straight games. Hutcher has been a Knicks season ticket holder since the 1975-76 season, less than two years following the last New York NBA championship in 1973. His tickets were revoked by Madison Square Garden in October.
Hutcher, along with 59 fellow law firm colleagues have been banned from MSG by owner James Dolan regarding litigation involving ticket resale. Hutcher explained the ban to fox5ny.com "understand that Madison Square Garden, the only reason they're doing this is because they want to control the resale market. Madison Square Garden enters into an exclusive arrangement with Ticketmaster, where they participate in every ticket that is resold." Hutcher's involvement in the lawsuit cost him his beloved seats near the court, behind the basket.
This is a tough year not to be feet away from one of the hottest teams in the NBA. So Larry Hutcher took to the road. There is a cool article about Hutcher by Larry McShane on nydailynews.com. A photo of Hutcher tweeted out by Knicks' beat writer for the Daily News, Stephon Bondy. "Hey Dolan a ban can't stop this Knick fan," read a handwritten sign.
Larry Hutcher watched New York's 122-120 victory over Miami on Friday, while in Florida for the Coalition for Ticket Fairness Conference. "I'm disappointed," Hutcher told the Daily News about not being able to see his favorite team play at home for the first time in 47 years. "It's incredible that (Dolan) acts in such imperious ways. What I know, what I learned, is bullies always end up getting what they deserve."
Look Who Has Played the New York State Fair
Here's a look back at some of the artists that have played the Great New York State Fair.
Concert Archives
Top 10 Capital Region Places to Get a Fish Fry [RANKED]
Here is a guide to the best fish fry in the Capital Region according to Yelp! reviews. There are some places that specialize in fish fries and others that are full restaurants. There are 10 on this list but there are probably twenty more we could have listed.