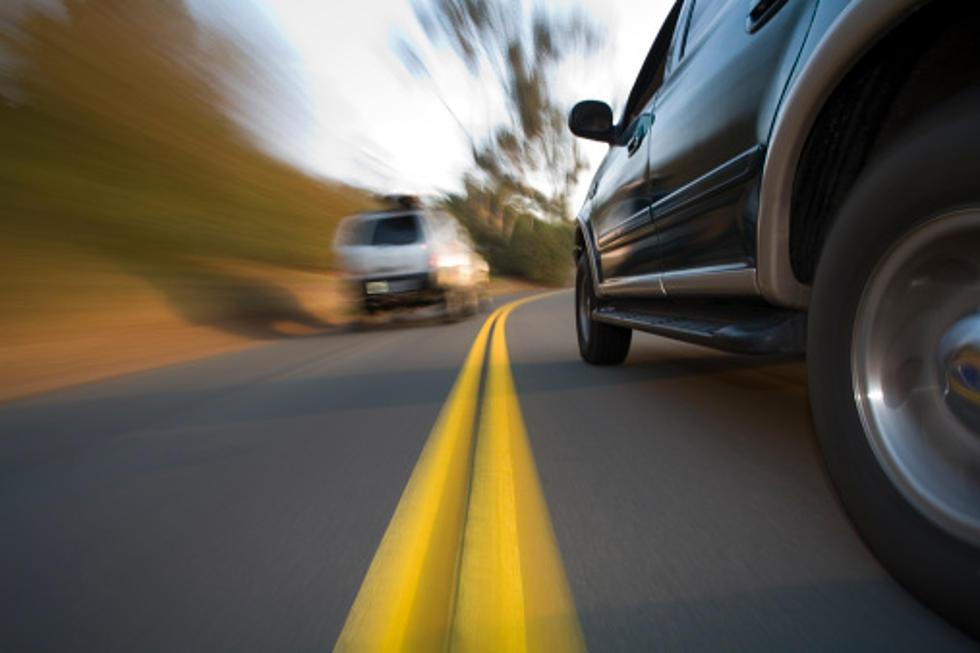 New York Hero Chases Down Carjacker With Grandma & Baby Inside
Getty Images
This is a story that we hear far too often but 'it can never happen to me.' A Southhold, New York grandmother parked her car on a fairly busy street, in a small town, to run into a store. She left her grandchild asleep in the vehicle, thinking that she locked the door. When she came out, her Mercedes-Benz SUV was driving away with her 14-month old grandchild in it.
That's when an astute good samaritan jumped into action. According to Robert Brodsky and John Valenti of newsday.com, 68 year-old Bill Gorga was in the right place at the right time. He saw the upset grandmother as she departed the storefront. "She freaked out and I thought someone got run over by a car. She said, 'That's my car and someone just drove off with the baby in the car!' I told her, 'Get in. We're gonna catch this guy.'" Now that is the New Yorker can-do attitude we need more of.
Gorga and the grandmother took off in pursuit, eventually forcing the SUV onto the shoulder but that is only the beginning. The grandmother jumped in the SUV to free her grandchild and the carjacker then took off again. Gorga resumed his pursuit, eventually forcing the SUV to stop again. The hero told Newsday, "I tried so hard to not have the two vehicles hit each other so this guy didn't freak out. I wanted him to stay calm, but I was concerned because I had him pinned against a fence and I didn't want to pin him too hard."
Gorga did just the right thing. The grandmother and the baby escaped from the vehicle. Both were uninjured. The SUV again took off. Paul Ludeman, 55, a convicted felon and the alleged carjacker, then lost control of the stolen vehicle and crashed into a guardrail, finally coming to a stop. Southold Police Chief Martin Flatley told newsday.com on Wednesday. "The fact that (Ludeman) made it through Southold Village at the kind of speed he was doing, going through a red light, with people crossing the street there, just before school was due to let out, all without hitting anybody. I see how it could have worked out so much worse than how it ended." All thanks to a good samaritan. Well done Bill Gorga!
Abandoned Hoffman's Playland! Once Beloved Place Now Heartwrenching View
WARNING: Under no circumstances should you enter this property. By doing so you risk bodily harm and/or prosecution for trespassing on private property.
Hoffman's Playland was an amusement park in Latham from 1952 until 2014. Even though many of the rides were relocated to Huck Finn's Playland in Albany, Hoffman's holds a soft spot in many Capital Region families' hearts. Take a look at abandoned Hoffman's Playland.
30 Interesting Facts About the ADKs You Probably Didn't Know!
There's a lot to love about living in the Capital Region, but for me, it's our close proximity to the wonder and beauty that is the Adirondack Mountains. Hikers, campers, wildlife enthusiasts, thrill seekers, and more travel from all over the world to visit our beautiful ADK mountains. From its awe-inspiring high peaks and crystal clear lake, ponds, and streams to its stunning wildlife, our mountains are second to none. And as you'll find, there's no shortage of
interesting facts about figures
about the mighty ADKs - here are 30 fascinating ones you may not have known!
2023-2024 Capital Region Concert Calendar
This Concert Calendar is updated regularly so keep checking back for the latest!