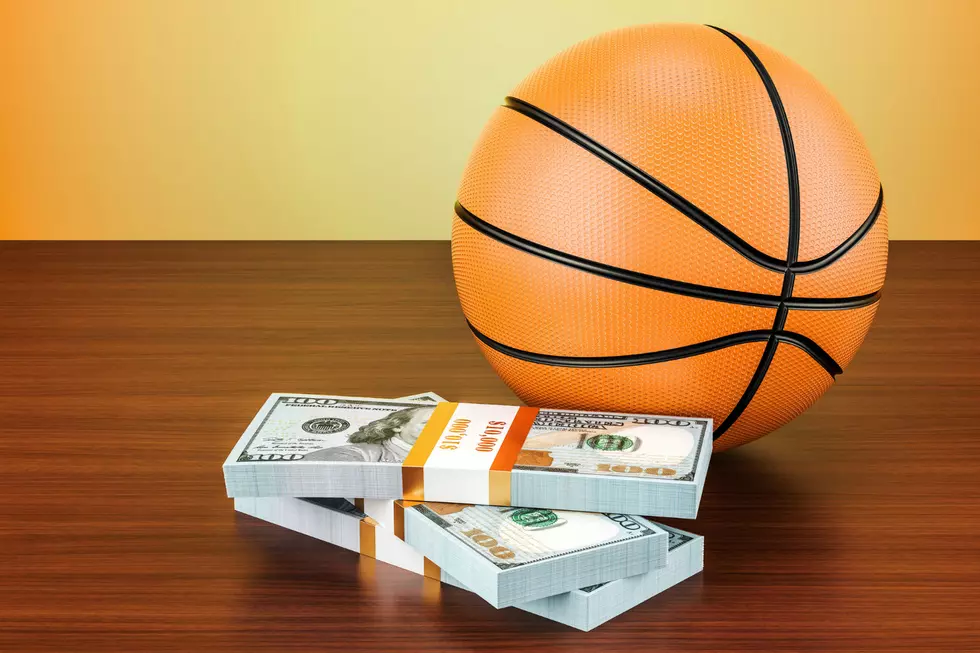 It's Time For 2019 104.5 The Team Million Dollar Bracket Challenge
Thinkstock
The buzzer beaters. The Cinderellas. The dark horses. The Sleepers. The Champions and everything in between. The exciting event is officially here. Now is the time to join the 104.5 The Team  Million Dollar Bracket Challenge. Sixty eighty teams will compete for the top prize, while you can compete in picking the winners of each round.  Check back to this page – when the tournament starts up on March 21, you can keep checking back to see how you're doing against other listeners and against the 1045 The Team crew including Rodger Wyland, Chris Onorato, Levack and Goz and many more.
If you correctly predict 60 or more games, you win $10,000. If you correctly predict every game in the bracket, you win a million dollars!
Please read our full official contest rules to confirm your eligibility. The bracket will be updated with teams following selection announcements on the evening of March 17. The (4) play-in games on March 19 and March 20 are byes -- no prediction required. Predictions are required only for the (63) games beginning Thursday, March 21. Play-in game teams will initially be displayed together as one selection, until the winner is determined, at which time, the losing team will be removed. Questions? Contact us with issues registering or filling out your bracket.