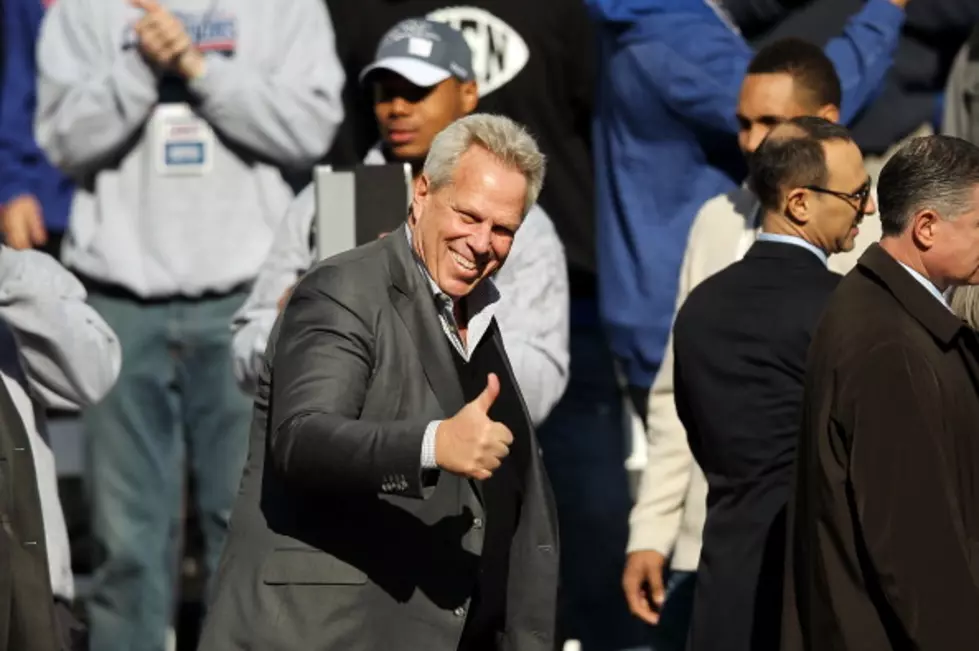 Rare Words Come From "Other" New York Giants Owner
Getty Images
John Mara is president and CEO of the Giants. Mara is the person that most Big Blue fans recognize as the team owner. The other owner, Steve Tisch, is the team's chairman and executive vice president. However, Tisch has spent most of his tenure in the behind the scenes, especially over the past few years after suffering a loss of his daughter in August of 2020. Following the Giants' 31-24 victory on Sunday, the 73 year-old film and television producer had some enthusiastic words about his team.
Over the past few miserable seasons, when Steve Tisch has spoken, it has been to let the fans know that his team's performance was unacceptable to ownership. Following a stellar performance by quarterback Daniel Jones, Tisch let Pat Leonard of nydailynews.com know that he is pleased with the Giants' new direction. "My family and I are proud of the players, coaches and staff and how everyone throughout the entire organization has worked together to make this a successful season," Tisch was quoted. "We are happy for the Giants fans who have endured some tough times with us in recent years. We appreciate their support, passion and enthusiasm."
Making the playoffs and getting a victory is the goal for either of the Giants' owners. This is an organization that expects to win Super Bowls. Tisch knows that may not be this year but he believes his team is on track. "Joe and Dabs have laid the foundation for continued success," Tisch continued. "We all agree there is much work left to be done. Their shared vision and constant dialogue is always about what is best for the organization, as is their consistent approach day in and day out and the great communication with John (Mara) and me." The Giants will take on the Philadelphia Eagles Saturday Night at 8:15pm on FOX.
Stunning Queensbury Mansion Is The Ultimate Vacation Rental
Maybe a mansion vacation rental is your chance to live like the "Lifestyles of the RIch" and Famous." This Queensbury 9-acre estate features an 8-bedroom mansion with 5,667 square feet of living space for you and 15 other guests to enjoy that next getaway that is so close to Lake George, Saratoga Springs, and so much more. Or maybe with all the amenities below, you won't find a need to leave this stunning mansion getaway listed on
New York Rental By Owner.
Famous Godfather Car Found!
The crew from the YouTube Channel
Hagerty
have made some amazing barn find discoveries. On this trip they causally stumbled upon the 1941 Lincoln Continental used in the filming of The Godfather in 1972.
2023-2024 Capital Region Concert Calendar
Updated regularly so keep checking back!