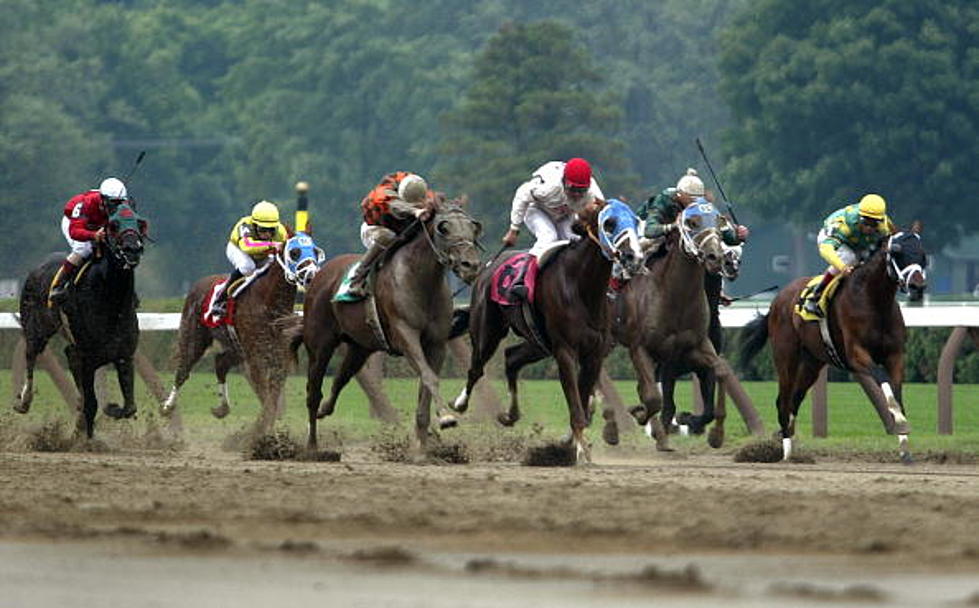 Saratoga Poised For Spring & Summer Racing Plus A Triple Crown!
Getty Images
Saratoga Race Course has long been a crown jewel of the New York Racing Association. Soon the historic race track may host the biggest crown in horse racing, the Triple Crown.
As Belmont Park gets ready for a $445 million facelift in 2025, NYRA is trying to figure out where to host the final leg of the Triple Crown, the Belmont Stakes. There really appears to be only one answer, Saratoga.
It seems like the people in charge of this decision, feel the same way. "Should the construction at Belmont Park require the Belmont Stakes be run at a different venue, then NYRA's preference would absolutely be to hold the event at historic Saratoga Race Course," NYRA Vice President of Communications Pat McKenna told timesunion.com. That would seem to be a pretty strong indication of where this is all heading.
Prior to this year's 155th running of the Belmont Stakes, president & CEO of NYRA, Dave O'Rouke commented to apnews.com, "Saratoga would be an interesting one for, like, a festival for a few days. It might set some (attendance) benchmarks that may be tough to beat. But I think it would be incredible from a fan perspective. A lot of it's logistics."
Not only could the Belmont Stakes be coming to Saratoga but so could Belmont Park's May, June & July racing card. It would make more sense for the entire NYRA spring/summer racing operation to move to one location, instead of being split between Aqueduct Race Track and Saratoga. If that were to happen, in addition to the running of the final leg of the Triple Crown, the 2025 Saratoga Race Course season could run from early May through Labor Day. Everyone knows that would certainly be special and have some incredible financial benefits to the region. "A Belmont Stakes at Saratoga is an event that would capture the attention of the entire sports world while driving tourism and economic impact for upstate New York," McKenna said. 2025 looks to be a very special year.
Ten Celebrities Who Were Spotted Wearing New York Mets' Colors
From Kevin James to Jerry Seinfeld and beyond, a number of famous celebrities have been spotted around Citi Field sporting New York Mets' colors.
These 12 New York Athletes Were Featured on Video Game Covers
Sports fans from around the globe have purchased, and enjoyed, video games featuring the likenesses of these New York athletes.
More of the 'Devil Bird' Species Expected in New York Soon
Have you not heard? The 'devil bird' is the word around New York, as birdwatchers have spotted this rare fowl in multiple locations across the state.