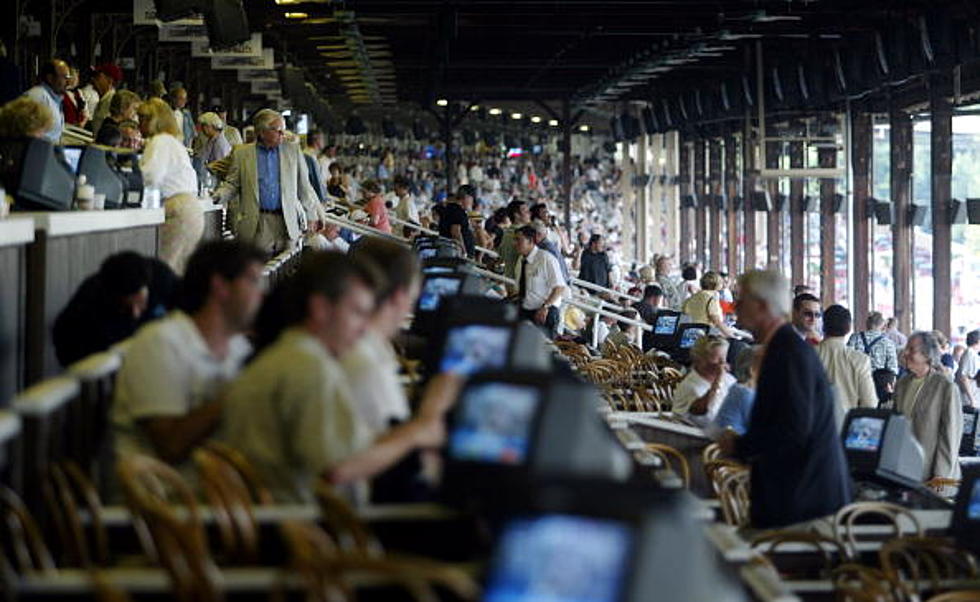 It Is Finally Time For Summer 2023 At Saratoga Racecourse
Getty Images
 It is finally Saratoga season for the summer of 2023.  The track opens up on Thursday and goes all the way through Labor Day.  It is my absolute favorite time of year and it will be my 37th summer there covering the track.  The crowds should be awesome and it truly is summer once Saratoga begins.  Big Board Sports will be live their on Thursday Friday this week and every Friday for the rest of the summer.  Below is my quick take on this from the Times Union:
Saratoga Racecourse opens for another season on Thursday, and it gets no better watching the best horses jockeys and trainers in the country put on a show at the Spa. The 3-year-old division is still wide open, which means the Travers should be loaded field and a great race. But the meet is so much more than just the Travers. There is the Whitney, Jim Dandy, and the Alabama and you know Chad Brown and Todd Pletcher will battle it out for the training title. Maybe this is the summer Brown wins his first Mid-Summer Derby. So much to look forward too and can't wait to get started.
While MJ is not as into the horse racing as I am, he still loves being there with the atmosphere along with everybody else.  There will be a ton of great giveaways and promotions all summer long.  The track keeps growing every summer and the best part is there is there is something for everyone.  Here is to another phenomenal summer at Saratoga in 2023.
And They're Off! Ten Must-See Summer Events at Saratoga Race Course
Ahead of Opening Day for the 2022 season at Saratoga Race Course, NYRA has announced an action-packed schedule of special events for spectators this summer.
Albany's Ten Most Dangerous Neighborhoods in 2023
The resource Area Vibes has released information about the safety of neighborhoods in Albany, NY, and these areas are considered most dangerous entering 2023.