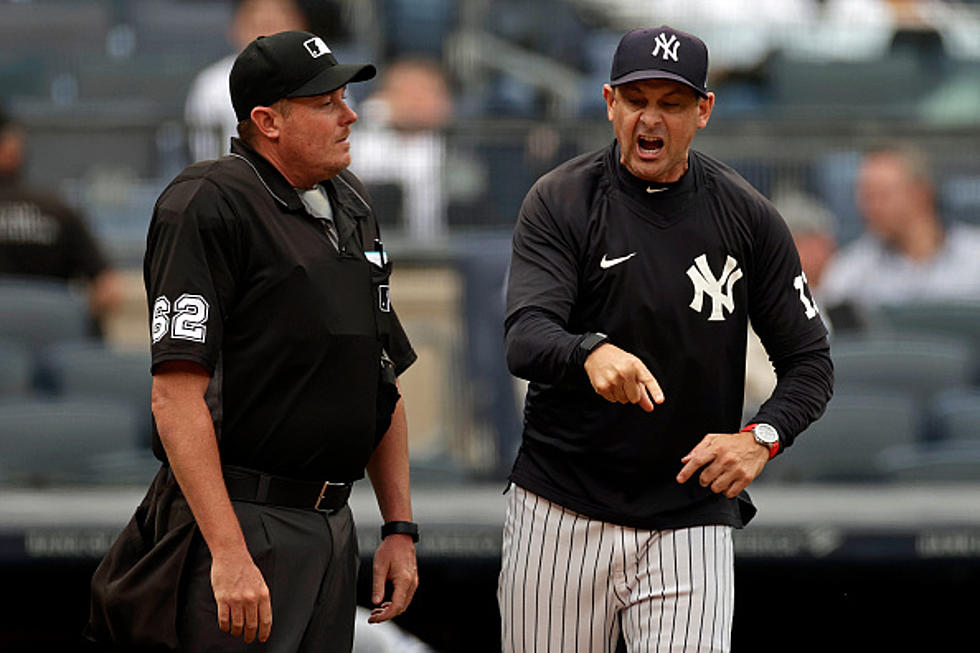 Time to Ask, What Would George Do?
Getty Images
That is probably pretty easy, though there is a whole generation of Yankees fans that really don't know who George is or why he would do what we said he would do...or something like that. My guess would be if the late principal owner of the Yankees, George Steinbrenner were still alive, Aaron Boone would be out of a job. Would he be right for doing so? We'll see.
Today, Erik Boland of Newsday was on The Drive with Charlie and Dan. I asked Erik what he thought about the prospects of Aaron Boone getting fired and he was very careful not to step on Boone. Let's remember that Mr. Boland goes to work at the same place Mr. Boone does. Erik talked about the repeated mental errors made by the young Yankees players. We also talked about the appearance of a lack of energy from some of the team, flat for a lack of a better term.
My opinion is, if the team is flat, it's on the manager. If the team makes repeated mental mistakes, it's on the manager. If the team isn't winning and the other two keep going on, maybe it's time for a new skipper.
When the Yankees hired Aaron Boone out of the ESPN TV booth, after not re-signing Joe Girardi, I didn't think it was a good move. I was wrong. Boone did a great job and the players really love him. However, Aaron Boone has not won a championship in his first 3 seasons. It is easy to point to the Astros cheating scandal, COVID 19 season and so on. However, if Yankees managers are measured in rings, and Girardi had one in his tenure, then it is difficult to see how Brian Cashman gives another contract to Aaron Boone. No matter what, the ghostly footsteps of George Steinbrenner may be beginning to echo in the hallway to the manager's office.
LOOK: The Most Famous Actor Born Every Year