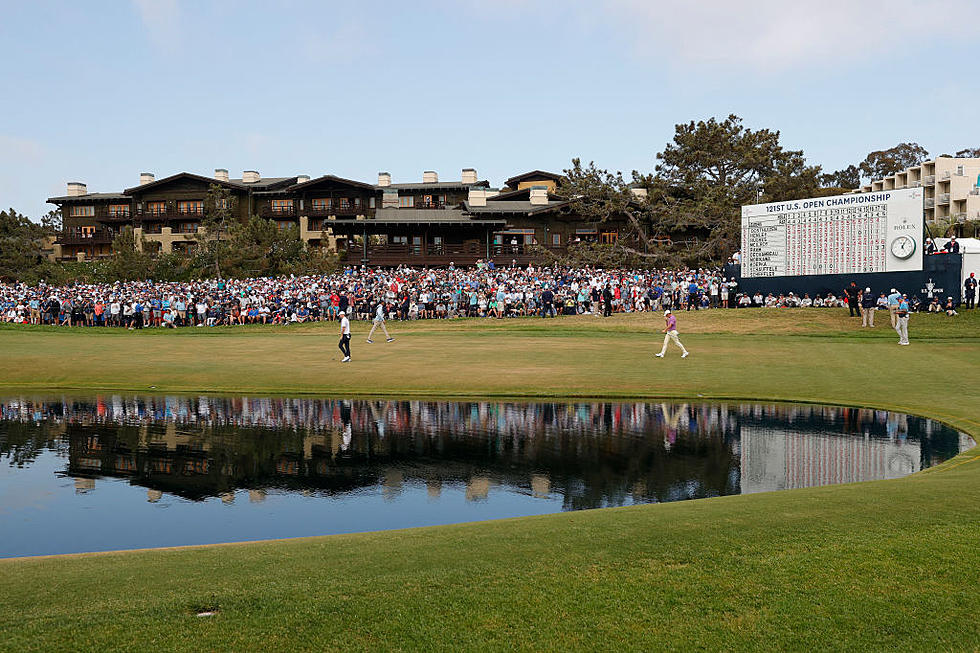 U.S. Open Streaker Has a Beautiful Golf Swing [WATCH]
Getty Images
Let's talk about proper streaking etiquette, shall we?
Ýes, I'm serious. From what I can gather (and I haven't tried it, so don't ask), you don't want to *just* run out onto the field, court, ice or course during a sporting event. You're there to captivate the audience, to entertain, and to make a memory. You need to have something unique about your streaking performance.
Yesterday, at the U.S. Open, a fully-clothed gentleman ran out onto the course at Torrey Pines, and did the unthinkable, but also, the obvious.
He started playing golf!
Here's the video of the incident:
For those who learn better through photographs, here's this:
Okay, quick disclaimer. Yes, streaking is wrong. Yes, anyone who does this should be arrested. Yes, don't try this at home.
BUT...how awesome is this. The golf swing is pure and clean, and he seems to make decent contact with the ball on both swings. The security also deserves credit for how they handled the eventual takedown. Yes, they let this fellow onto the course, which deserves criticism. But, they surrounded him, allowed him, didn't try to harm him in any irreparable way, and generally solved the issue without any major hiccups.
Who knows, maybe there will be a golf simulator in prison so he can keep working on his craft.
CHECK IT OUT: 100 sports records and the stories behind them