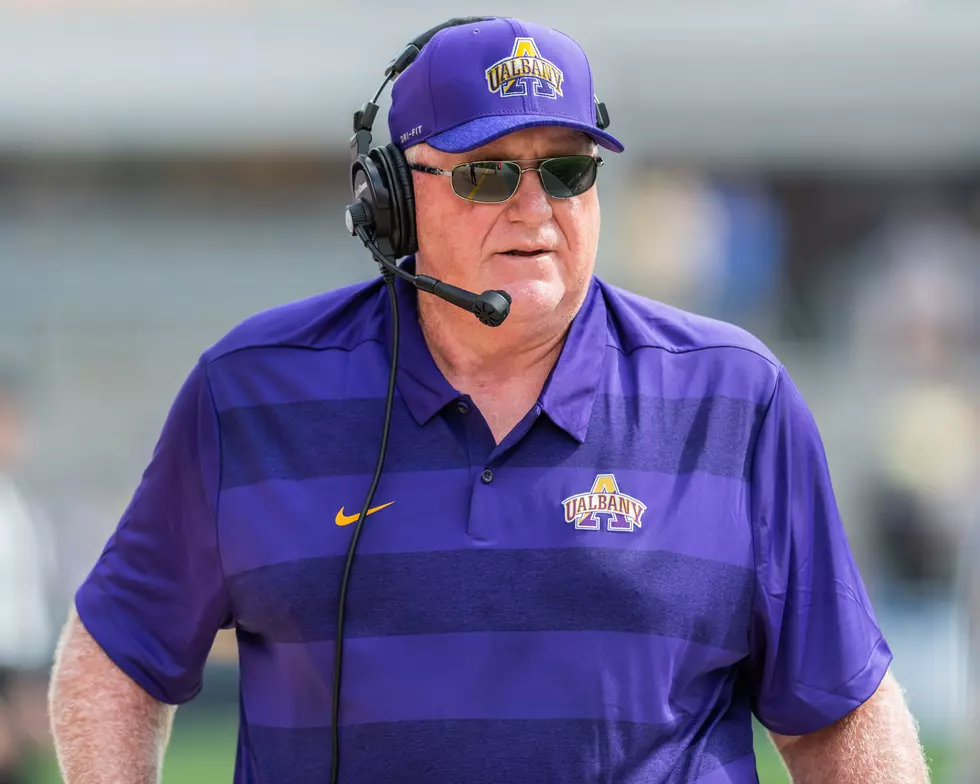 UALBANY And CAA Officially Announce Fall Football Schedule
Photo - Bill Ziskin
I hope you're ready for some football because you're about to get a double dose of UAlbany! The CAA Fall Football schedule has officially been announced! We've been forced to wait MONTHS to see the UAlbany Great Danes's follow-up performance to making the second round of the 2019 NCAA FCS Championship Tournament but the wait is almost over! With CAA Spring football set to kick-off in March, we now know it'll be a quick turn around then back at it when the 2021 Fall season starts on September 4th.
So the Great Danes will play a six-game Spring schedule starting March 5th at New Hampshire, ending April 10th at Villanova. Then the 2021 Fall season kicks off 147 days later at defending FCS champion North Dakota State. That's no small task!
2021 UAlbany Football Schedule
Date Team
Sept. 4 at North Dakota St.
Sept. 11 Rhode Island*
Sept. 18 at Syracuse
Oct. 2 at Delaware*
Oct. 9 at William & Mary*
Oct. 16 Villanova*
Oct. 23 Maine*
Oct. 30 at Towson*
Nov. 6 New Hampshire*
Nov. 13 Morgan St.
Nov. 20 at Stony Brook*
*denotes CAA opponent
Enter your number to get our free mobile app
Take a quick look at the strength of schedule this year for UAlbany! Opening the Fall season at the FCS powerhouse North Dakota State is daunting enough but now it's after a short off-season. Then two weeks later the Great Danes travel to Central New York to play Syracuse. So arguably the best team in the FCS and then the home opener against Rhode Island before an FBS team. The schedule makers were not kind to Greg Gattuso and UAlbany but a season this tough can only help as they prepare for the FCS tournament.
LOOK: The least obedient dog breeds