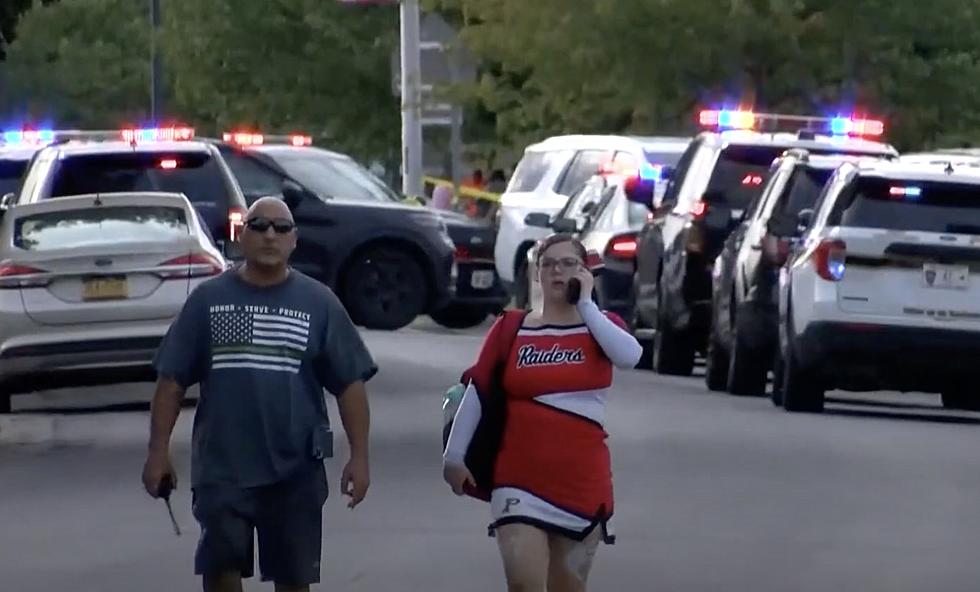 Upstate NY High School Security Guard Shot At Football Game
WGRZ - TV NBC 2 Buffalo YouTube.com
Fans were enjoying an early fall Saturday of high school football at Thomas R. Proctor High School in Utica, New York, when a shooting broke out just after 4pm, leaving a security guard with a gun shot wound to the head.
According to a report by Alex Oliveira of nypost.com, trouble began when a group young people had been turned away from the varsity football game between Proctor and Binghamton High School.
The Post report said that after the group was turned away, approximately a dozen young people started fighting just outside the high school football game. Video footage from the scene showed two of the Proctor High School security guards jumping in to stop the fight. That's when shots were fired and one of those security guards fell to the ground with a gunshot to the back of his head.
The guard was rushed to the hospital and of the last reports is in critical but stable condition. The Post said that the Utica police said that the guard is expected to make a full recovery. The suspect is a 16-year-old boy, who reportedly turned himself in to the Utica police on Sunday, after he was identified through numerous videos of the incident. The suspect could be charged attempted murder in the second degree, in addition to weapons offenses. Investigators did not provide an official motive but police said it could have been gang-related.
Upstate NY State Park Named Among Best Hiking Spots in America - See Photos
An Upstate New York state park has been named among the best hiking spots in America for 2023. Have you ever explored this incredible terrain?
Ten New York Yankees Who Cannot Be Back in The Bronx in 2024
With hopes of a playoff berth fading fast for the New York Yankees in 2023, the team needs to focus on 2024. These changes need to be made, and fast.