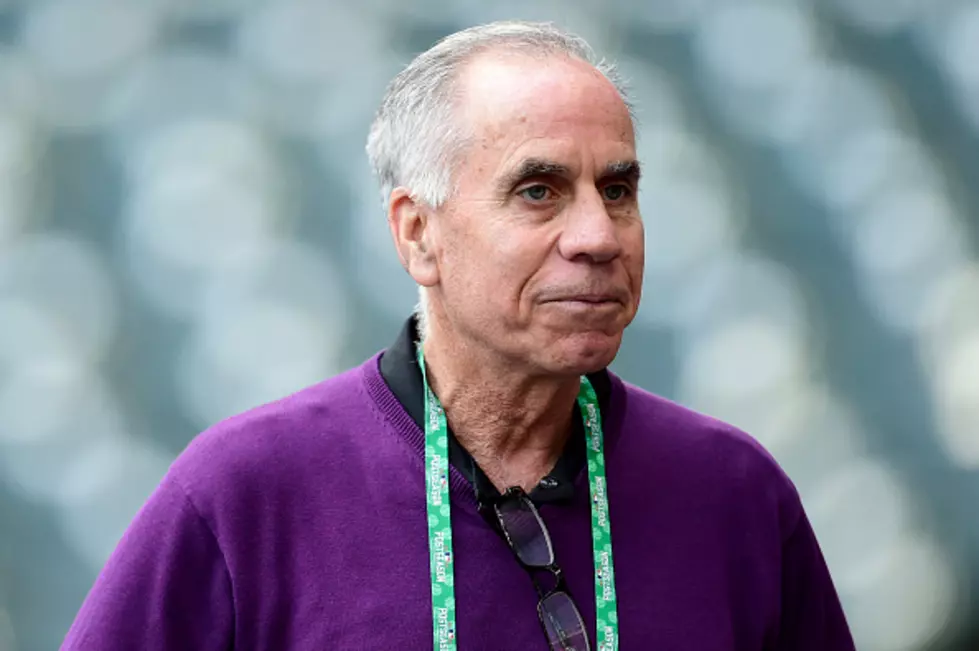 What Does Tim Kurkjian Think Is Wrong With The New York Mets?
Getty Images
The New York Mets are really struggling right now and frankly are playing bad baseball.  They have been shutout seven times already this season and were shut out eight times all of the 2022 season.  They lost their fifth straight series on Thursday afternoon making it the first time that has happened in a decade.  The offense just seems non existent and the pitching has been poor especially lately outside of Justin Verlander.  Mad Max Scherzer is hurt and nobody else is stepping up in the starting rotation and the bullpen has been inconsistent.  Owner Steve Cohen and manager Buck Showalter have received some criticism form the Mets fanbase.  The Mets have the highest payroll in all of Major League Baseball and have one of the most talented rosters in all of baseball too.
MJ and I were joined my our guy ESPN baseball analyst Tim Kurkjian earlier this morning right here on Big Board Sports.  Tim agrees with us that the Mets are struggling and are going to need to figure it out in a hurry if they want to compete in the National League and their division in the NL East.  Below is our full interview with him.
I really hope the Mets can turn it around because when they are good it is good for us here and it is good for the game of baseball.  Mets fans deserve more as they are some of the most passionate and best fans in all of the MLB.  We shall see when they can turn it around here soon.
Ten Pitchers the New York Mets Desperately Need to Pursue Now
Jacob deGrom's career with the New York Mets has come to an end, leaving the team without an elite pitcher in their rotation. So, what do the Mets do now?
Ten New York Mets' Players Who Were Arrested, and Why
Professional athletes are just like us: sometimes, they get in trouble with the law. These ten New York Mets' players were arrested at some point, and here's why.