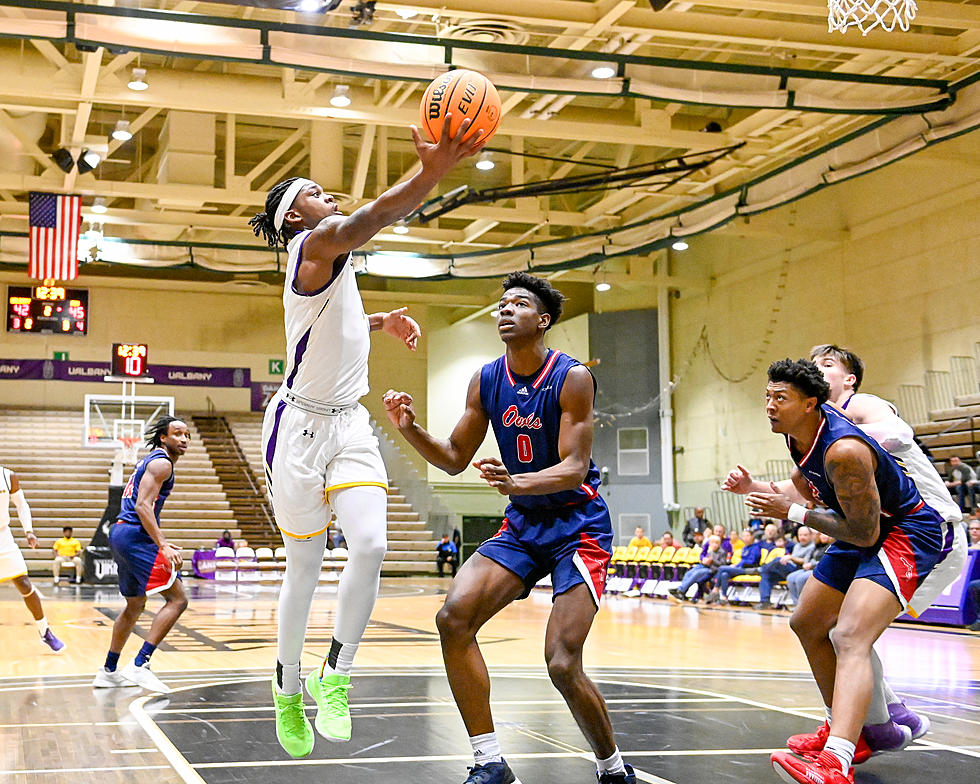 Which Team In The Final Four Beat UAlbany Back In November?
Bob Mayberger/UAlbany Athletics
The UAlbany Great Danes men's basketball team played Florida Atlantic back in November and FAU won 73-56 at Hudson Valley Community College.  Now the Owls are in the Final Four in Houston as a #9 seed.  Head coach Dusty May has his team playing so well and together and they don't have a ton of star players.  Vlad Goldin down low is a dangerous big man over seven feet tall and Nick Boyd among other guards on the team can really score.  Below is my quick take on this from The Times Union:
I called the play-by-play of the game when Florida Atlantic beat UAlbany in November at Hudson Valley Community College, and I knew they were good. But honestly would have never predicted them getting to the Final 4. And unlike San Diego State and Miami whose starters mostly came via the transfer portal, that's not the case with FAU. I think FAU will beat the Aztecs and reach Championship game.
MJ and I had on Ian Eagle on with us earlier this morning right here on Big Board Sports.  Ian works for CBS Sports and has been doing play by play for the NCAA Tournament.  He also announces games for the NFL and Brooklyn Nets too.  Ian broke down the tournament so far and the Final Four matchups and talked some FAU.  Below is our full conversation with him.
I expect two really good games this weekend as it's been a wild tournament and the four teams playing the best basketball are still in it.  I would not count out FAU at all as they have proven that they are a legitimate team and belong here.
SEE IT: Final Day Of Another Awesome NCAA Tourney In Albany
Sunday's Men's Basketball NCAA Tournament 2nd Round action at the MVP Arena in Albany, New York
These Five Tips Could Save Your Life, Says Albany Weather Service
Summer in the Capital Region brings storms, and with storms, comes lightning. In order to keep you and your family safe, NWS Albany recommends these five steps.