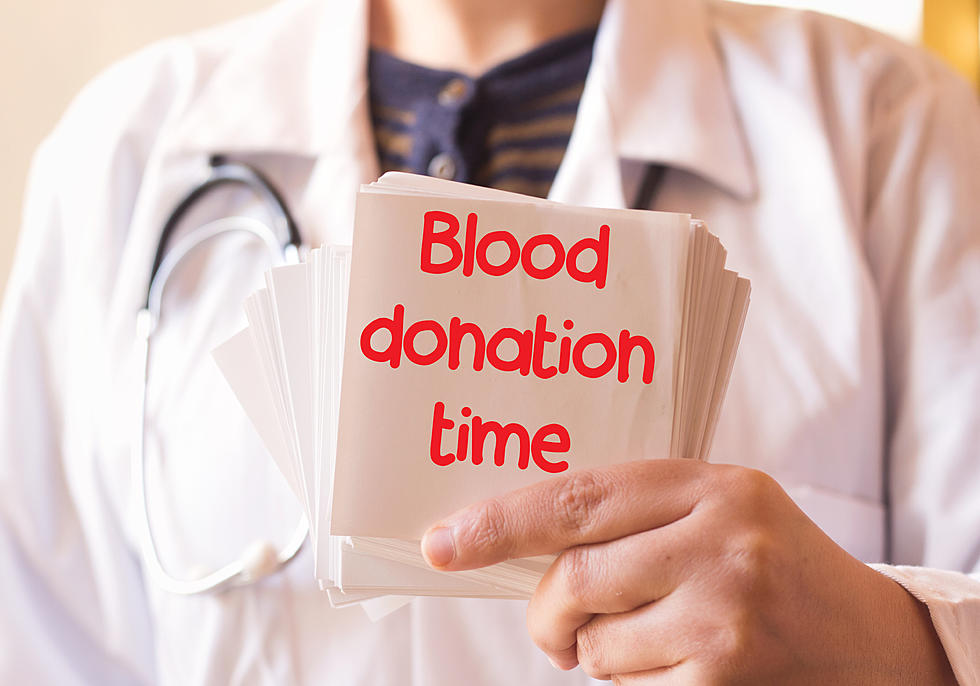 Win Blue Jays Tickets By Donating Blood This Weekend
sigoisette
Blue Jays tickets in Buffalo are hard to come by this year.  What if we told you that you could win them...but it might cost you a little blood?  Would you be willing to give it up for them?
According to ConnectLife, the time period throughout the year that we go through the most blood is the period between Memorial Day and Labor Day.  It makes sense, it's when we are out doing the most things.  They call it "Trauma Season" and it's the time of year when Emergency Rooms seem to be at their busiest.
Why is there a shortage?
This year, of course, we are already experiencing a shortage of blood donations. Many of the blood drives that were scheduled to happen in the last year have been canceled because of the pandemic and people have been asked to stay home for the better part of the year.  So most of the hospitals that get their blood from ConnectLife have been working on less than a three day supply.   ConnectLife provides blood to Kaleida Health, ECMC, Niagara Falls Memorial Medical Center, Eastern Niagara Health, Wyoming County Community Health System, Olean General Hospital, Brooks-TLC Health System and Bradford Regional Medical Center.  70% of Western New York's blood comes from ConnectLife.
They need blood!
They've pulled out all of the stops to get it.  From Paula's Donuts to Darien Lake tickets and pizza parties.  Now they've announced that they have 2 pairs of tickets to the Blue Jays game on June 16th at Sahlen Field to urge people to donate.  Everyone who donates this weekend (from 5/28-5/31) will be entered to win one of those pairs of tickets.
Where can I donate?
ConnectLife Headquarters Donation Center
4444 Bryant and Stratton Way, Williamsville
Southgate Plaza Donation Center
984 Union Road, West Seneca (near LA Fitness in the Southgate Plaza)
Tonawanda Donation Center
96 Niagara Street, Tonawanda
To make an appointment to donate they ask you to call 716.529.4270 or visit www.ConnectLifeGiveBlood.org.
12 WNY Words That Out-Of-Towners Struggle To Pronounce