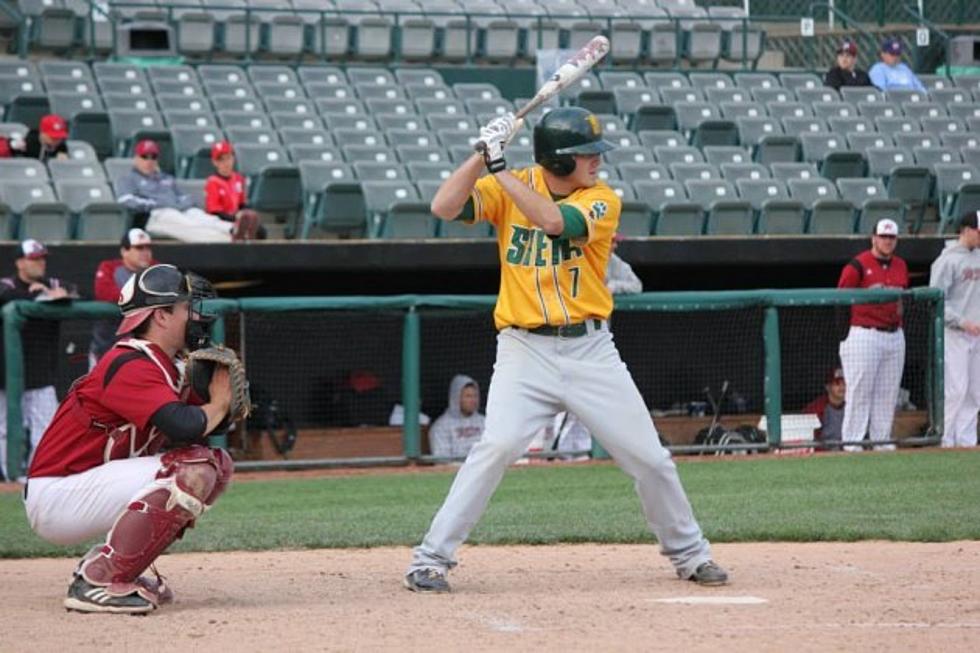 "Cady's Corner" Extra – Siena Baseball Outfielder Mike Fish [AUDIO/VIDEO]
Courtesy Siena College Athletics
As a guy who was born and raised here in the Capital Region, it always does my heart well to see a local kid decide to stay in the area for college and make their marks in whatever sport they compete in. A perfect example of this would be Siena College baseball player Mike Fish - a Delmar native who graduated from Bethlehem High School and decided to "stay home" by attending Siena, just a short drive into Loudonville.
Fish received a great honor for his terrific season, so let's take a look back at the season-ending MAAC Baseball Awards Banquet from Wednesday, May 22nd:
A week and a half later, following a valiant effort in the MAAC Tournament on Memorial Day weekend, the newly-crowned MAAC Baseball Player of the Year joined me on the June 1st edition of "Cady's Corner" to discuss several items of business such as:
Why he chose to stay home and play at Siena, rather than go away for college
The wisdom provided by previous Siena players Dan Paolini (two-time MAAC Player of the Year) and Kevin Quaranto
What's next for Mike Fish, the baseball player
Check out the audio from last Saturday below, and don't forget to catch "Cady's Corner" every Saturday morning from 10 - 11 am on 104.5 "The Team" ESPN Radio!