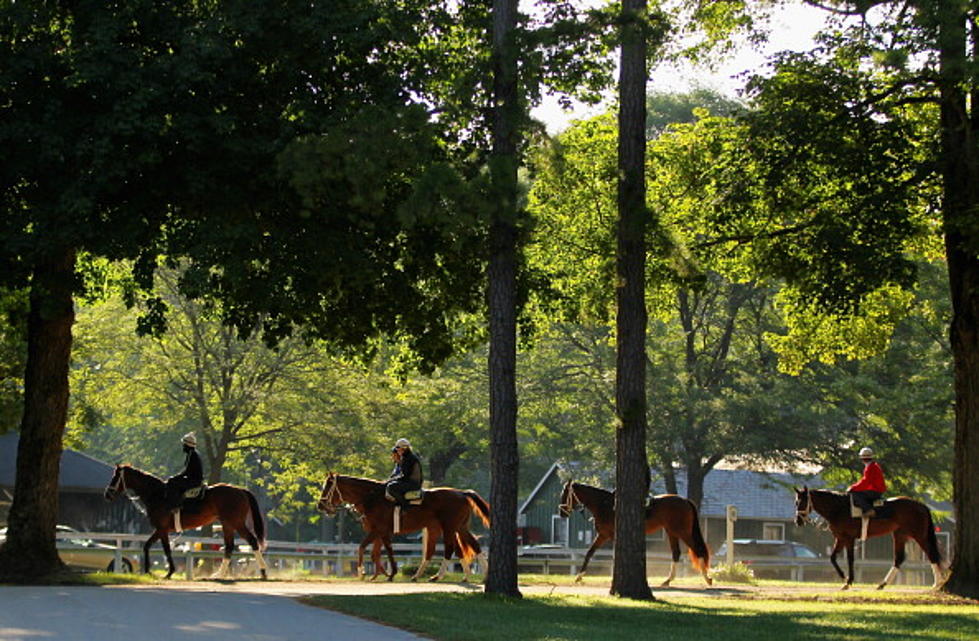 Closer's Breeders Cup Friday Preview
Getty Images
It's finally time! Breeders Cup weekend is upon us and I'm here to help you make a big score this weekend. Friday is a good opportunity to pad your bankroll for the nine Breeders Cup races on Saturday. First Breeders Cup race on Friday is Race 6 (5:25 p.m. ET) is the Juvenile Fillies Turf and will conclude with the Breeders Cup Distaff, which is Race 9 (7:35 p.m. ET). Below are my selections in order of preference and my multi-race wagers for Friday's program. Best of Luck!
Breeders Cup Juvenile Fillies Turf (Race 6, 5:25 p.m. ET)
One Mile (Turf)
Start the Breeders Cup Program with one of the more wide open races over the two-day card. Five European shippers are looking to make their mark in the Breeders Cup starting with two for European trainer Aidan O'Brien. Led by (#2) Happily, she is coming off two impressive Group 1 victories with one coming against her stablemate (#10) September two back. Aidan O'Brien has always been successful coming across the pond and winning turf races at the Breeders Cup but I'm playing against them. Local trainer Chad Brown saddles two in here and I like both of them! (#11) Rushing Fall has two victories in a row and the last coming in the Grade III Jessamn at Keenland and they late move was visually impressive. I'll use her on top and trust Javier Castellano will put her in the right position on that first turn in order to make a big run. Another Local connection with the (#1) Best Performance for West Point Thoroughbreds, she can be used in exotics as all she does is run in the money but the question for her is the distance. She has been close at both seven furlongs and a mile and a sixteenth and this could be the cutback she wants but I question the races she is coming out of and the rail could be an interesting spot for her. The switch to Jose Ortiz could be the move that puts her over the top so I will use her in exactas and triples for a price along with the two horses coming out of the Sufer girl earlier this month.
Breeders Cup Dirt Mile (Race 7, 6:05 p.m. ET)
One Mile (Dirt)
This race has speed everywhere and has an interesting combination of horses cutting back and stretching back out to the Mile distance. Bob Baffart's (#6) Mor Spirit is coming off a 3 race win streak and an impressive victory in the Met Mile back in June, but where has he been? That's the biggest question...but for those questioning horses coming off long layoffs for Bob Baffart, he's pretty good. He's the races top choice and mine as well. With speed almost a certainty, I'll play against (#3) Sharp Azteca and use (#10) Practical Joke for Chad Brown. Yes, the post scares me a little and yes he is in between the distance that he truly wants and yes two turns might not be his best. But if the pace is hot up front, he'll be coming late and should sit a nice trip outside the speed.
Selections: 6-10-8-5

Breeders Cup Juvenile Turf (Race 8, 6:50 p.m. ET)
One Mile (Turf)
Probably the most wide open race of the day and of all the Breeders Cup races. Another turf race with five European invaders but I'll use only one. My top selection has local ties and is the second of the day for West Point Thoroughbreds and that's (#2) Untamed Domain. Coming off a win in the Grade II Summer Stakes up at Woodbine and came flying home late for the win. Had a rough trip two back in the Grade III With Anticipation at Saratoga but his style should fit in this race and the price is right at 8-1. Chad Brown has a nice colt in (#8) Voting Control coming off a near miss in the Grade III Pilgrim at Belmont Park. Ill use him along with the Euro (#6) Masar and (#4) Catholic Boy at a price in exactas.
Breeders Cup Distaff (Race 9, 7:35 p.m. ET)
One Mile and One Eighth
Last years rendition will be hard to top but the end to Friday's card looks interesting and we I'm in love with a horse in this race! (#5) Elate is coming off two impressive victories and the last race was the first for her against older and looked great winning by 8 lengths. Could be four in a row if not for a great ride by Mike Smith in the CCA Oaks at Saratoga. Ill use her on top and use the other two logical horses in (#2) Stellar Wind (question the distance) and (#4) Abel Tasman as well. Abel Tasman might have needed her last start but I believe Elate is in better form as of now.
Pick 4 Ticket ($30)
Race 6: 1,2,8,9,11,14
Race 7: 6,10
Race 8: 2,4,6,8,9
Race 9: 5